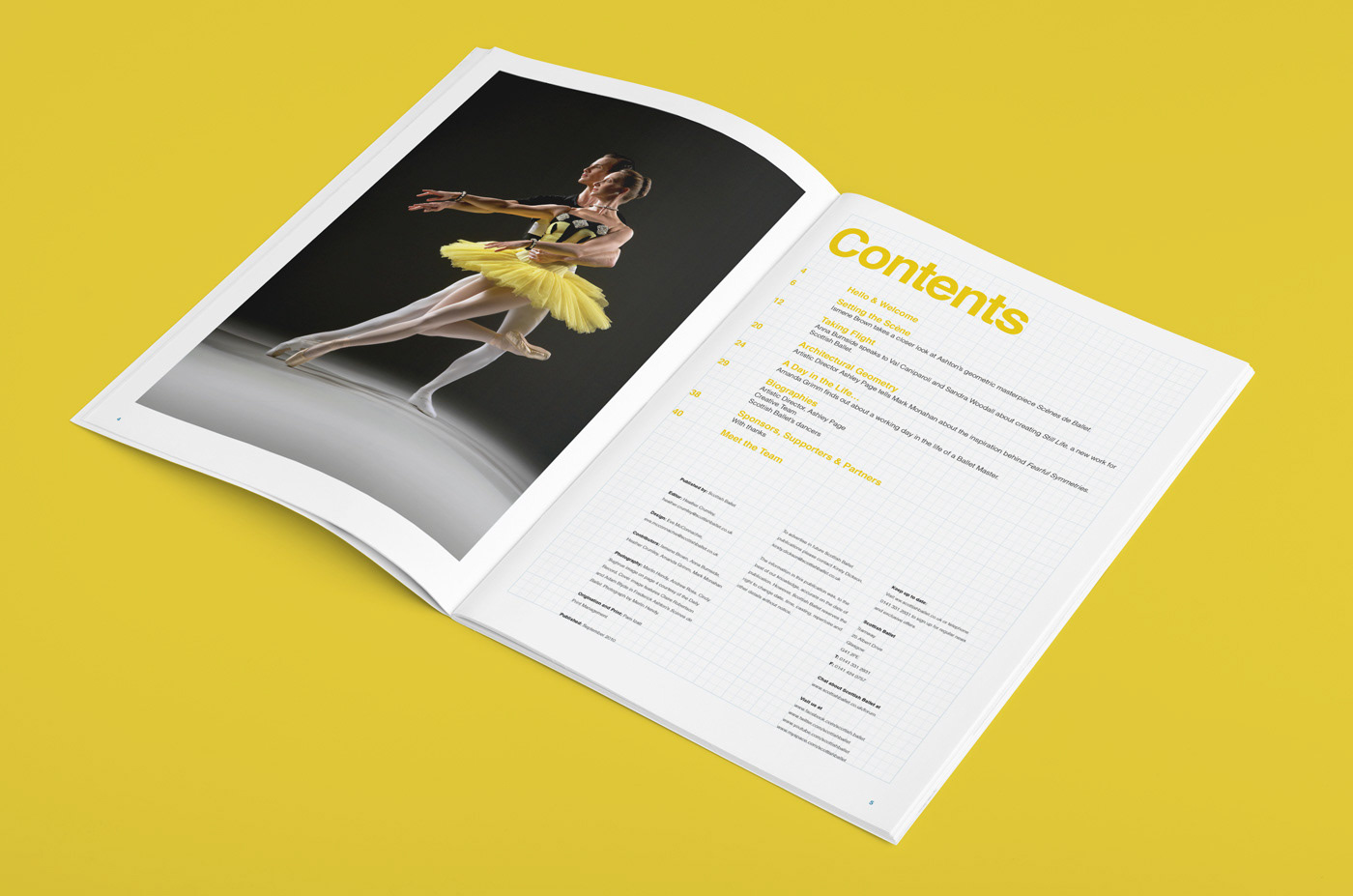 Scottish Ballet's Autumn 2010 season was a double bill titled 
'Geometry and Grace'
. The season was billed as, "the perfect formula of pure dance; inspired by symmetry, space and geometry; performed with power and precision".
This concept inspired me to continue the idea of geometry throughout the programme with a grid-based layout designed to look and feel like graph paper.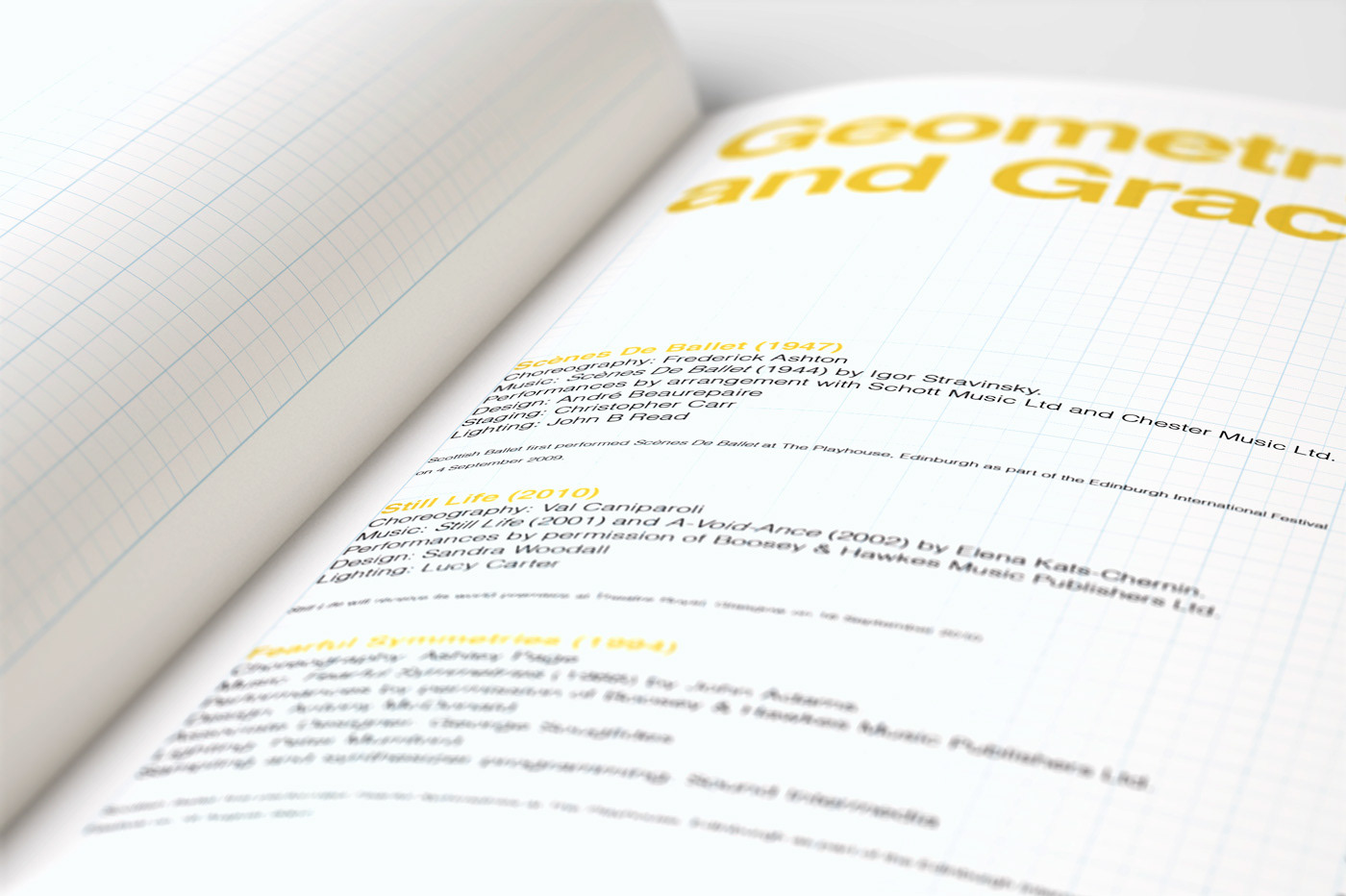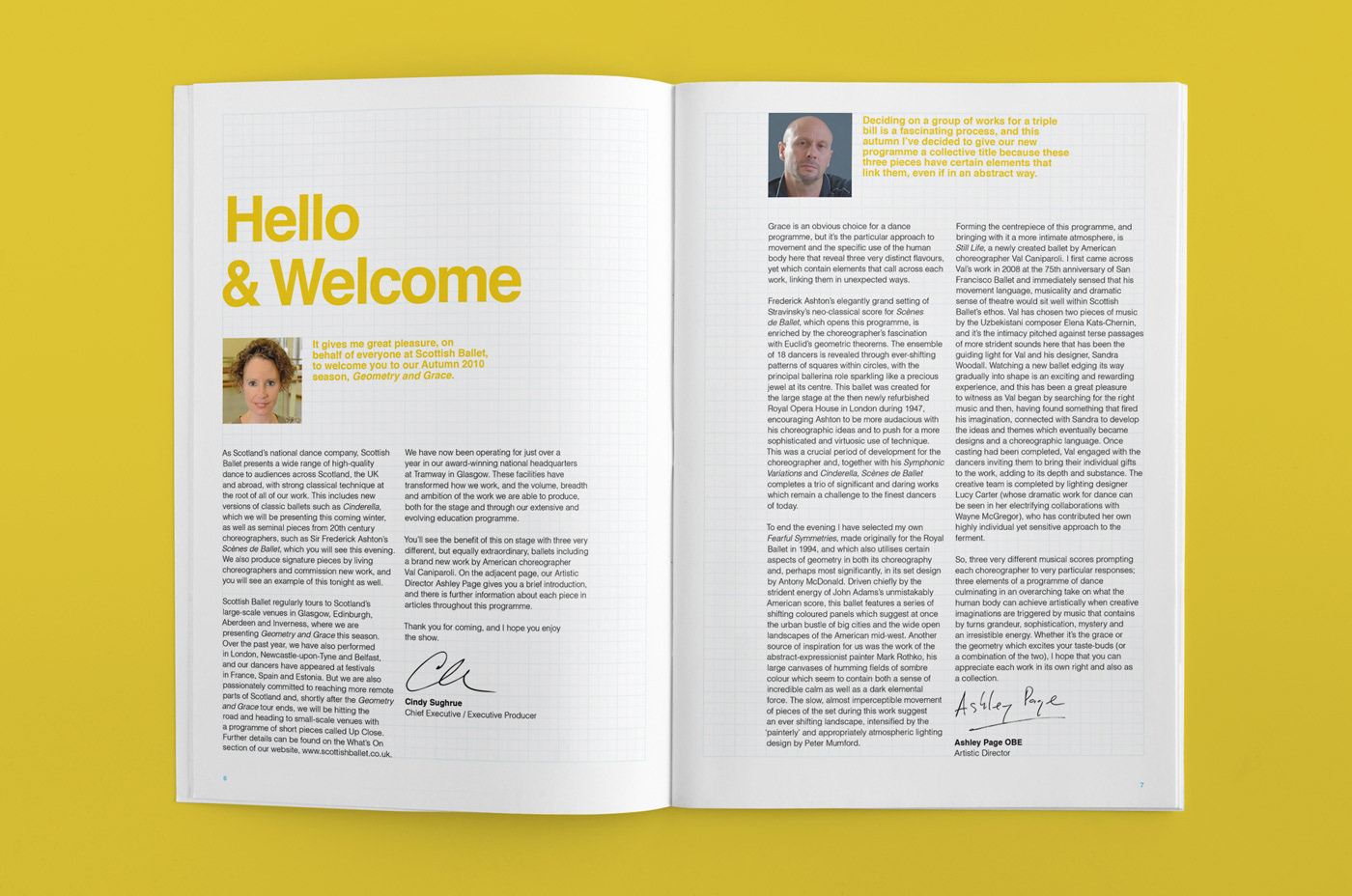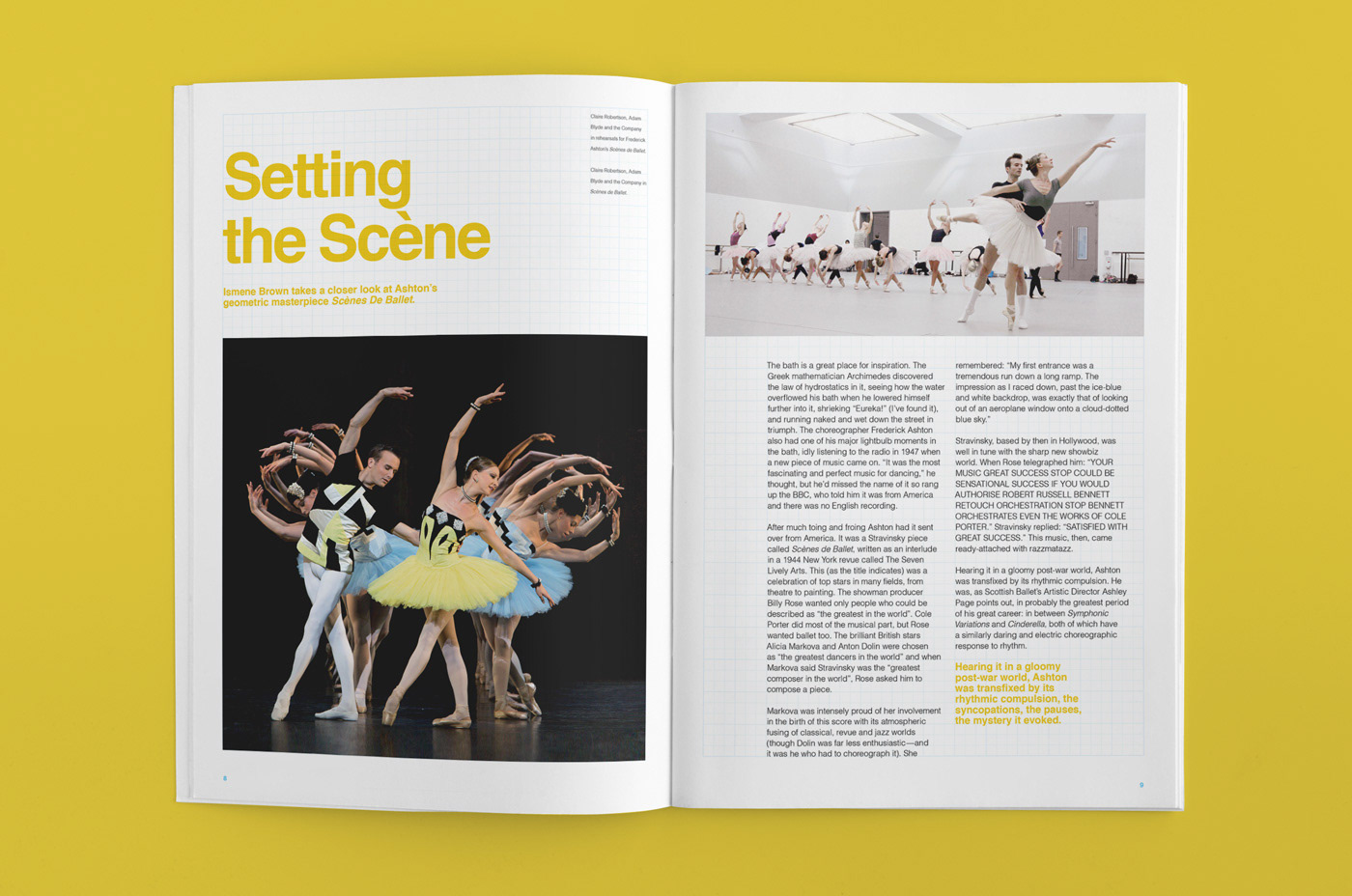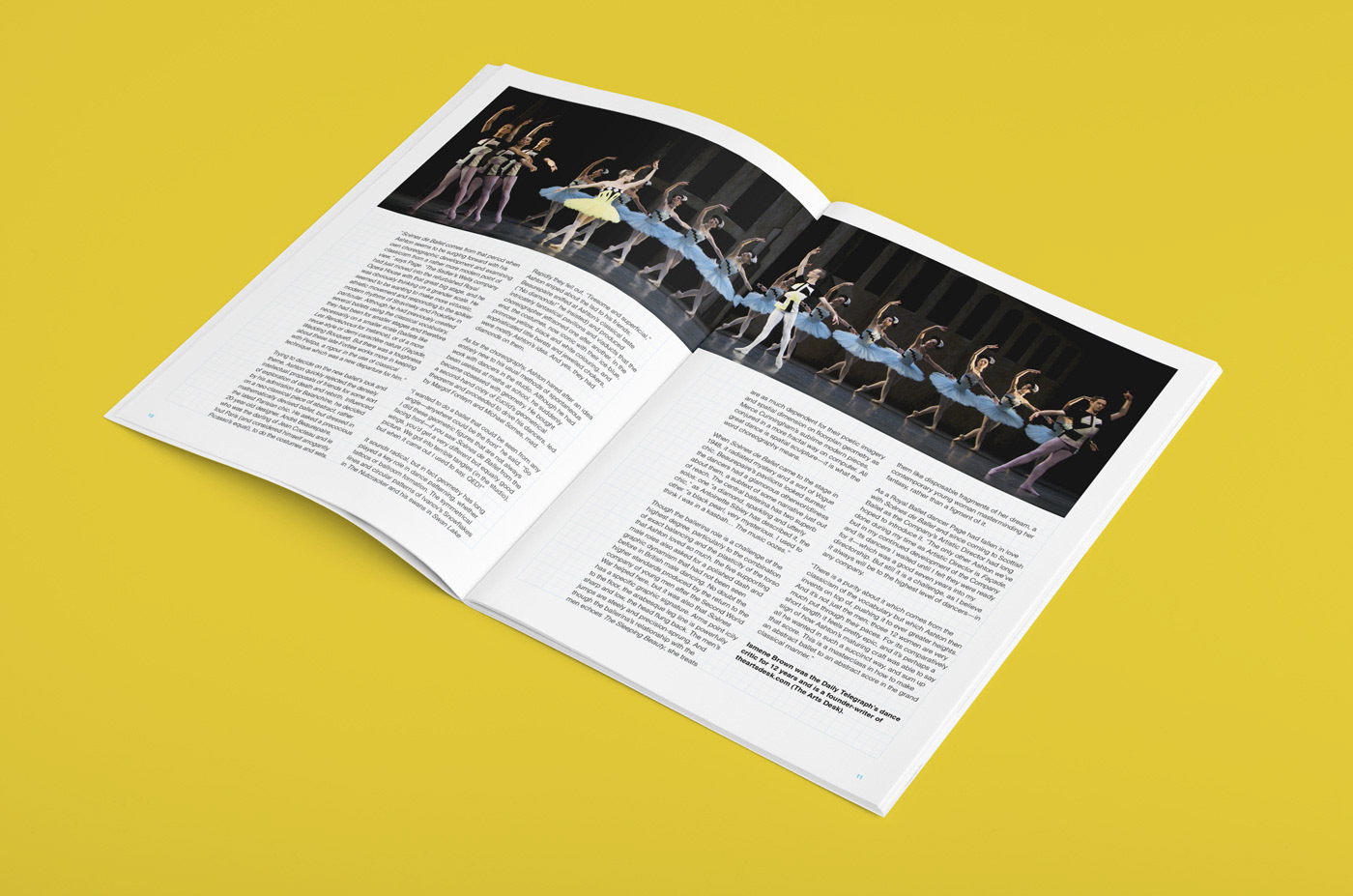 One piece was inspired by the flight of birds: I used costume design illustrations superimposed over curving gridlines to represent flight paths.