Client: Scottish Ballet
Originally produced in 1994 by Olivier Award winner Matthew Bourne, Highland Fling is an modern reworking of classic romantic ballet La Sylphide.
Highland Fling follows the adventures of James, whose addiction to excess finds him in the company of a gothic fairy who leads him on a downward spiral into a weird and wonderful world far from the realities of life on the mean streets of Glasgow.
With this poster image I tried to capture the story in one moment.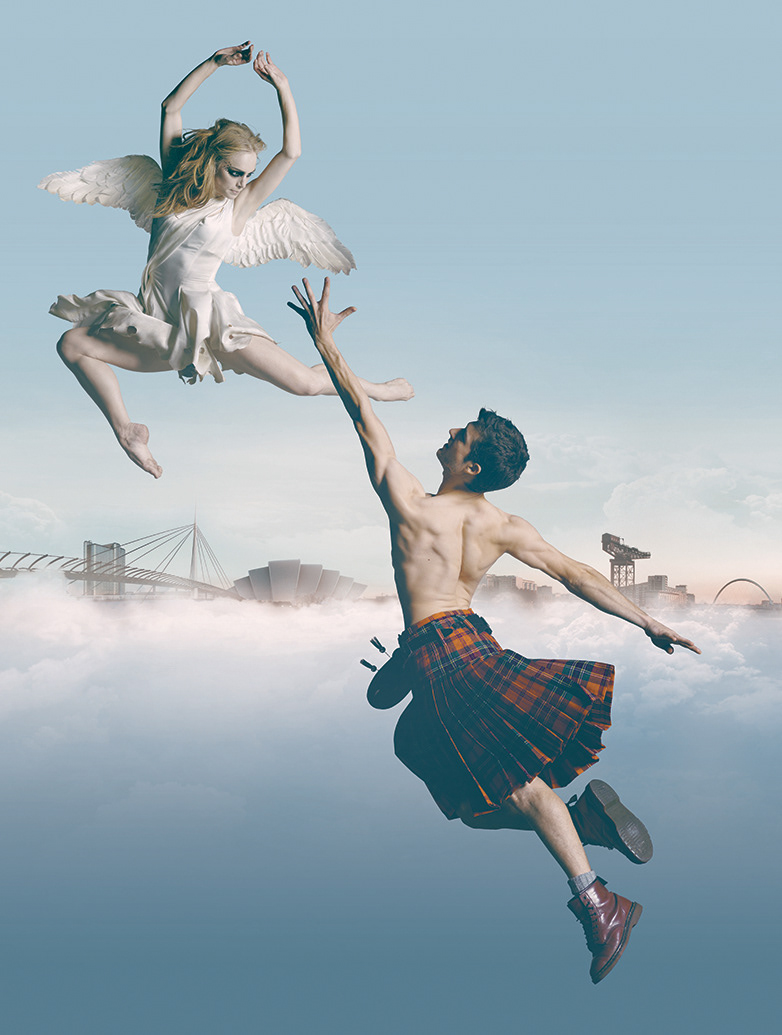 Set in nineties Glasgow, the show has been unofficially dubbed 'Trainspotting: the Ballet'. Accordingly in the programme design I wanted it to be a bit chaotic and a little bit grungey. Tartan is used heavily (somewhat ironically) throughout the production designs and I've incorporated it, as well as graffiti taken from the actual set, in a series of illustrations. I included splashes of neon Pantone to give the whole layout a modern edge.