Client: Scottish Ballet

In the 65th anniversary year of Tennessee Williams' Pulitzer Prize-winning play, Scottish Ballet presented a new take on A Streetcar Named Desire, collaborating with theatre and film director Nancy Meckler and international choreographer Annabelle Lopez Ochoa to create a powerful infusion of drama and dance.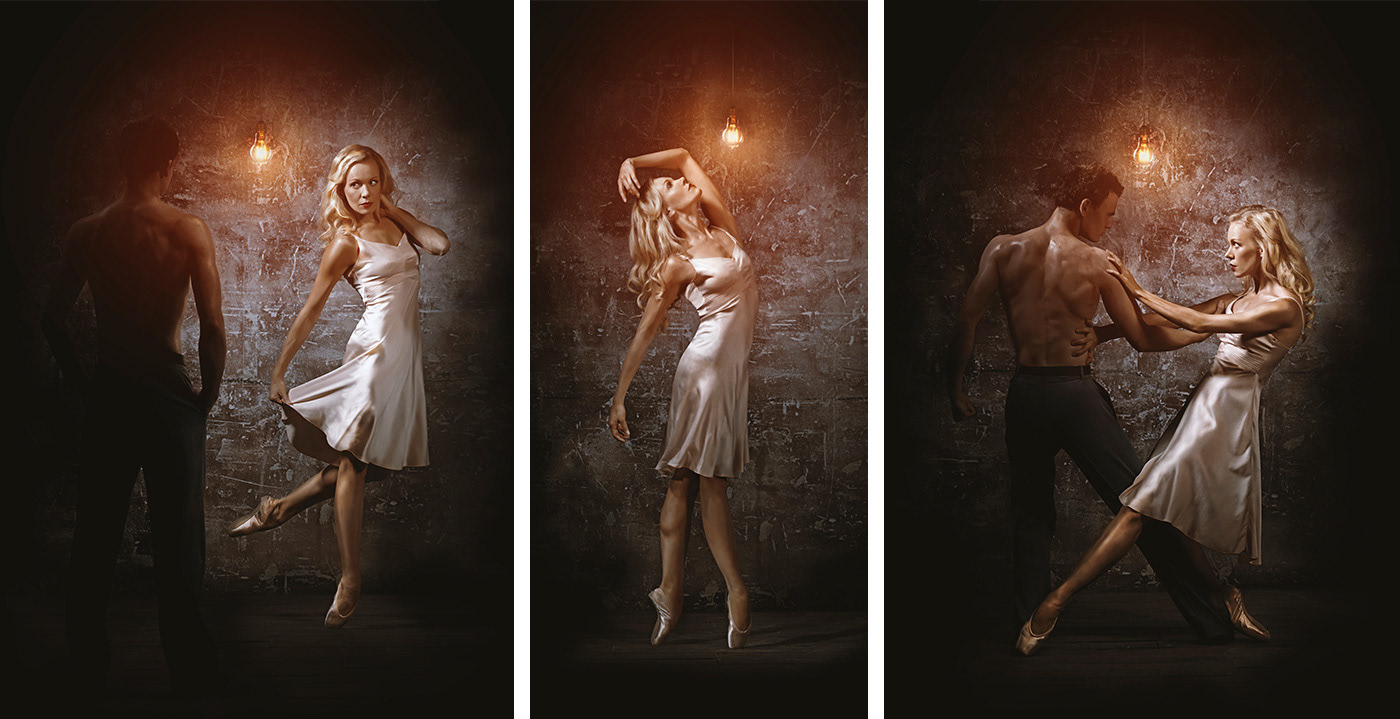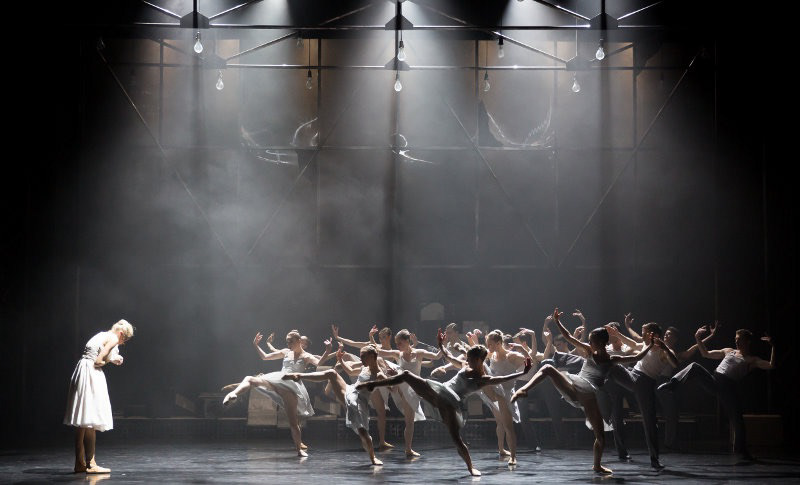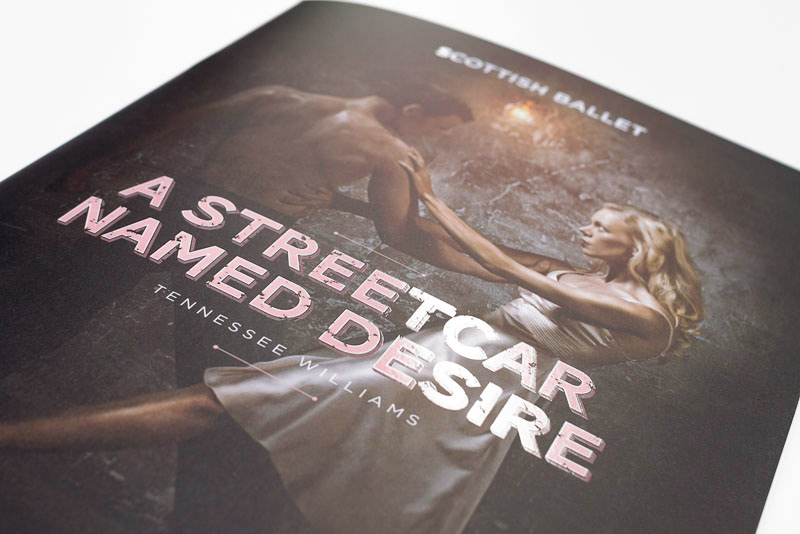 For the programme layout, I took inspiration from the vibrant, slightly haphazard, vintage street signage of New Orleans and the innovative work of set designer Niki Turner; various scenes are created using a grid of constantly shifting lightbulbs suspended from the ceiling, this inspired the lightbulb motif used throughout the programme.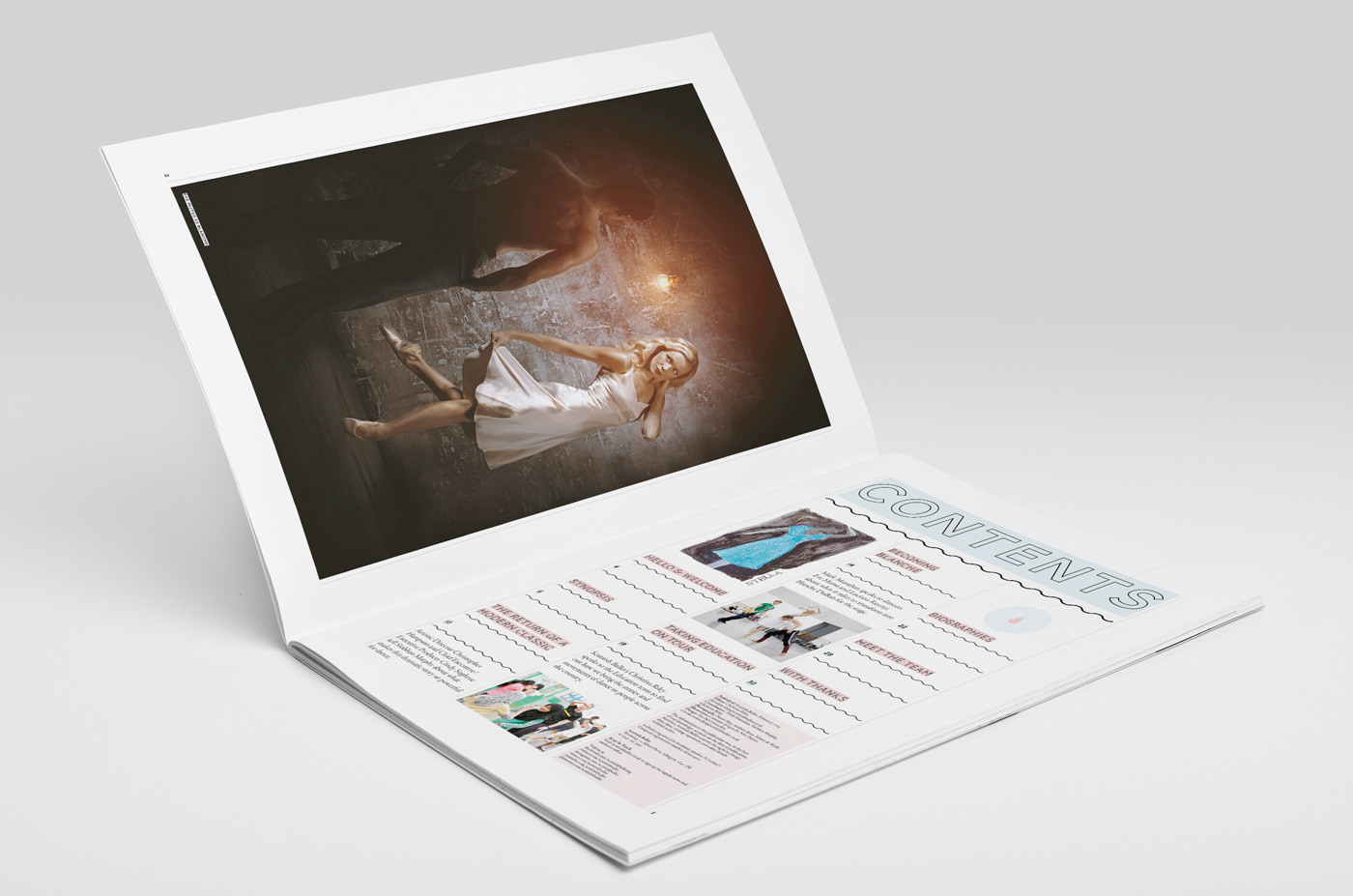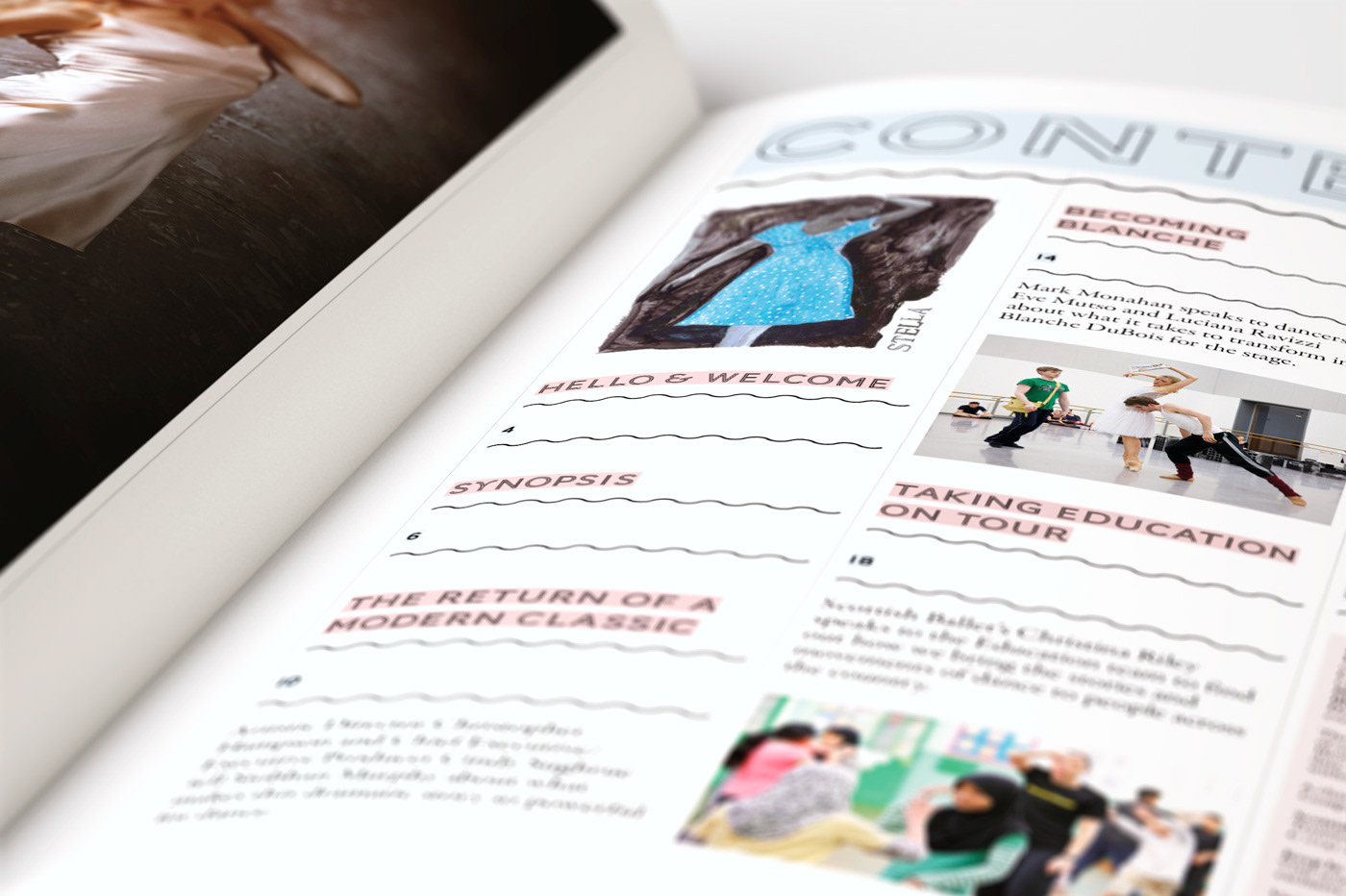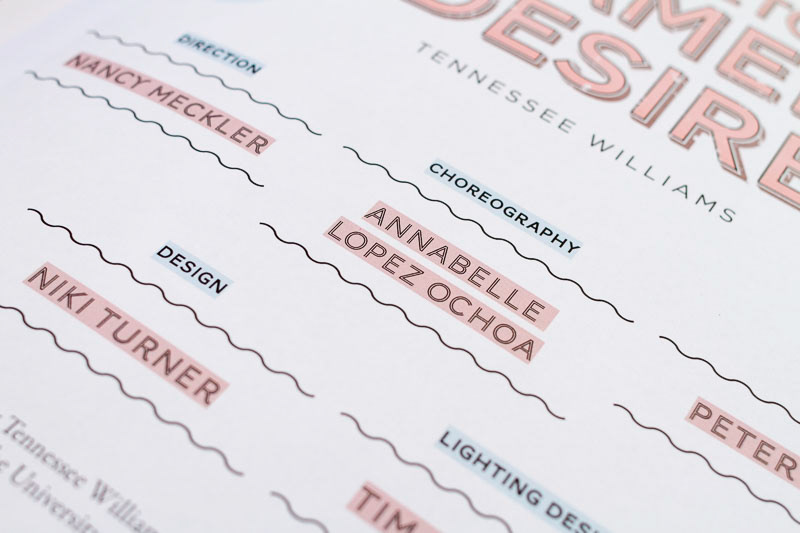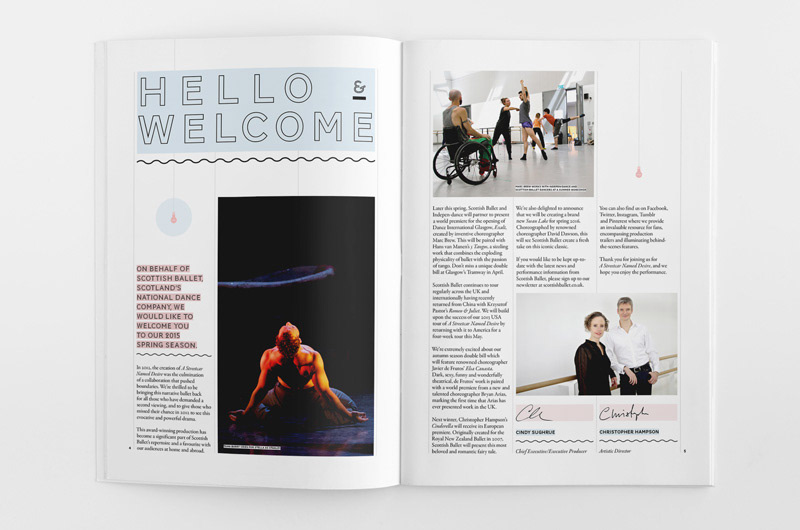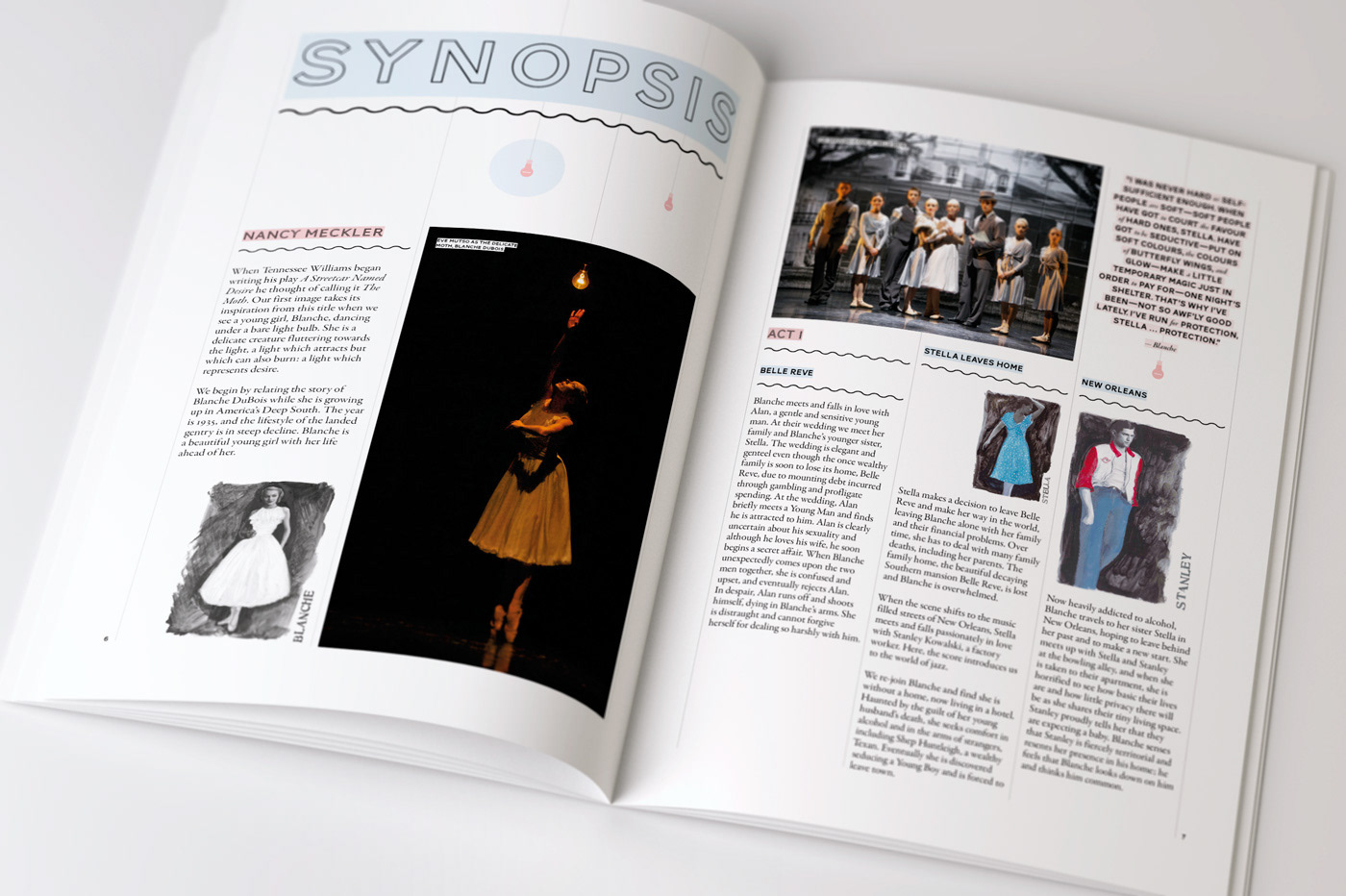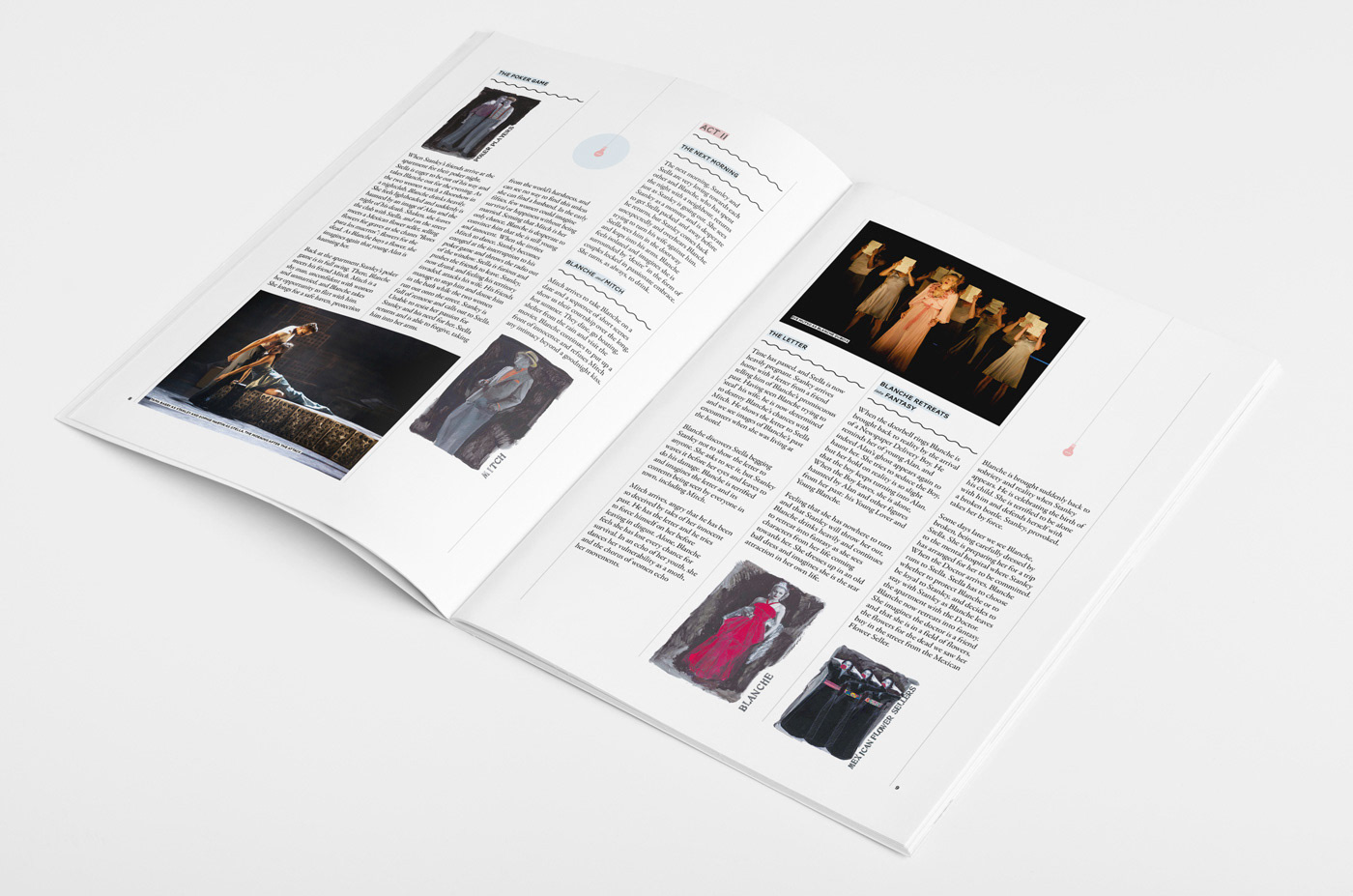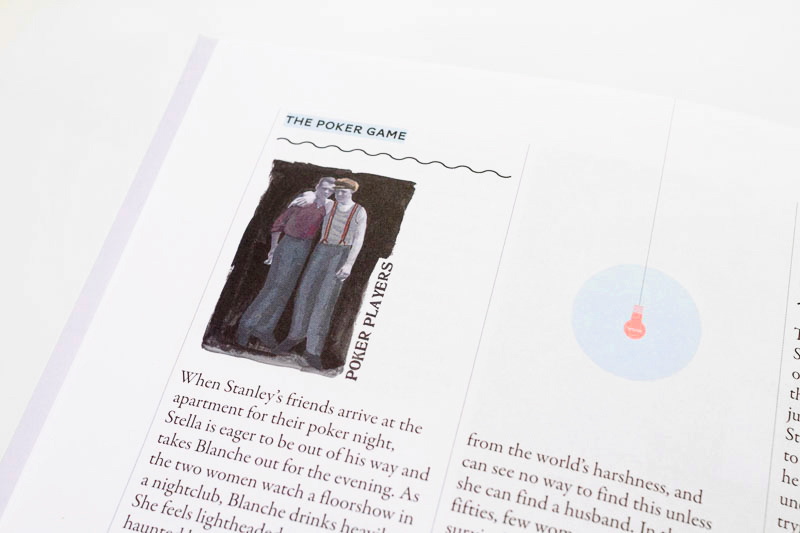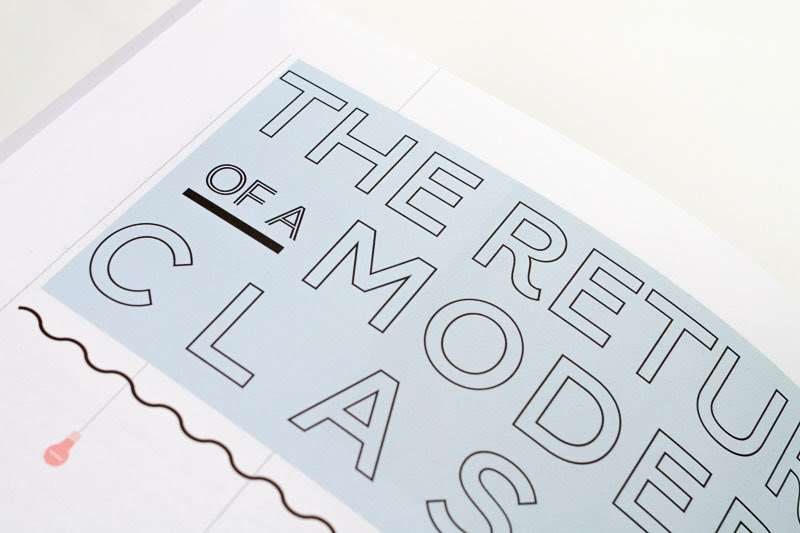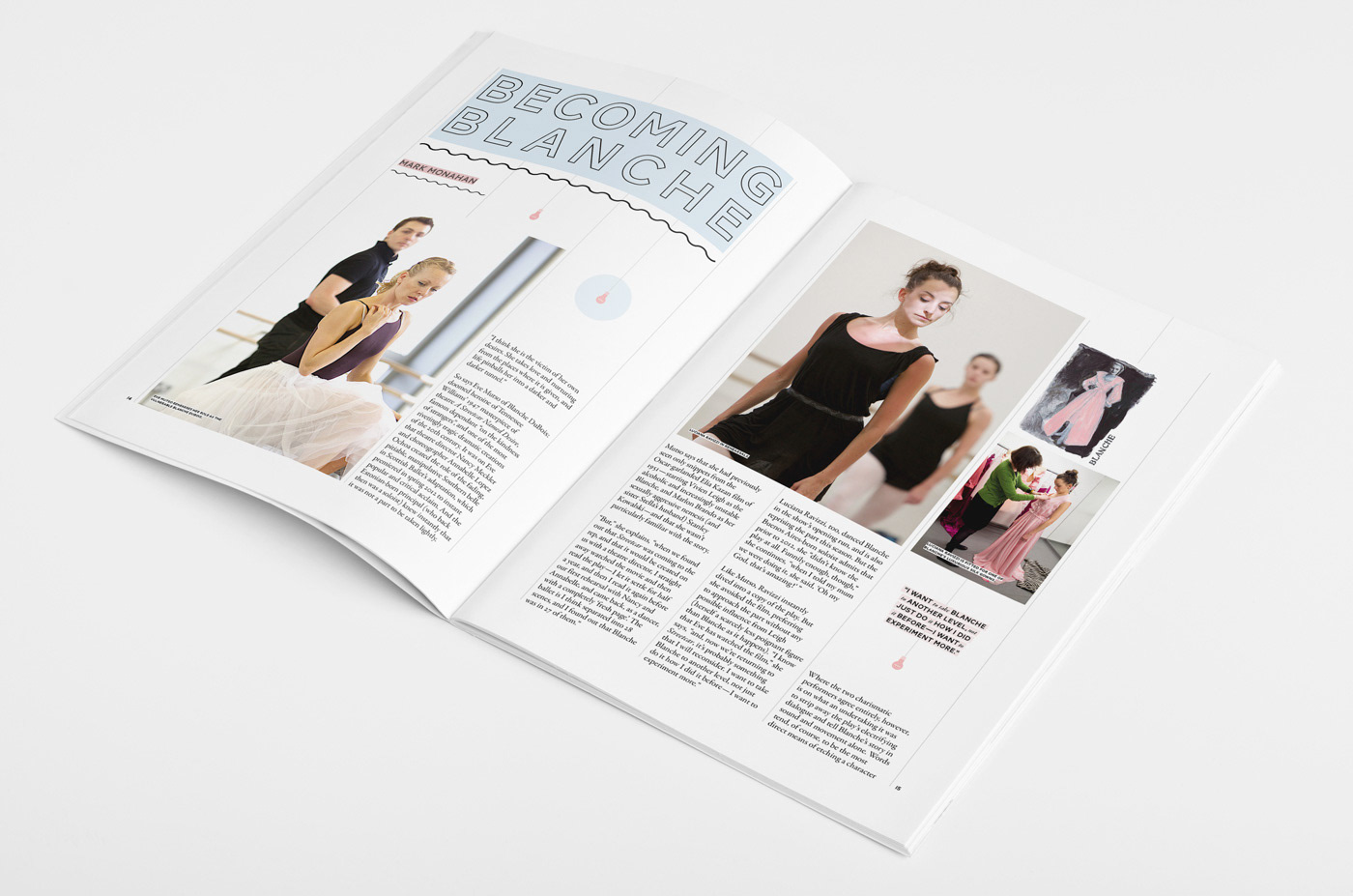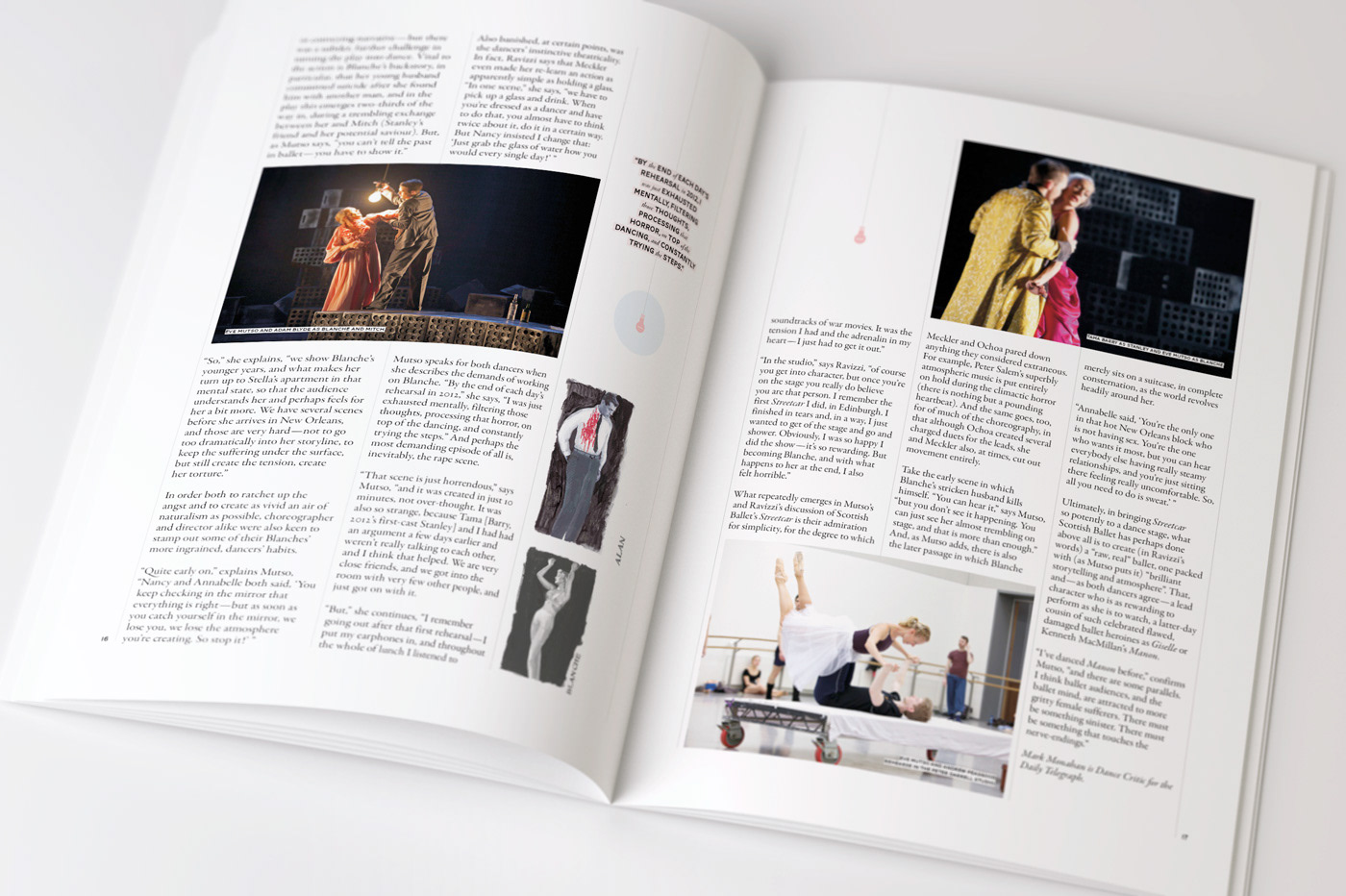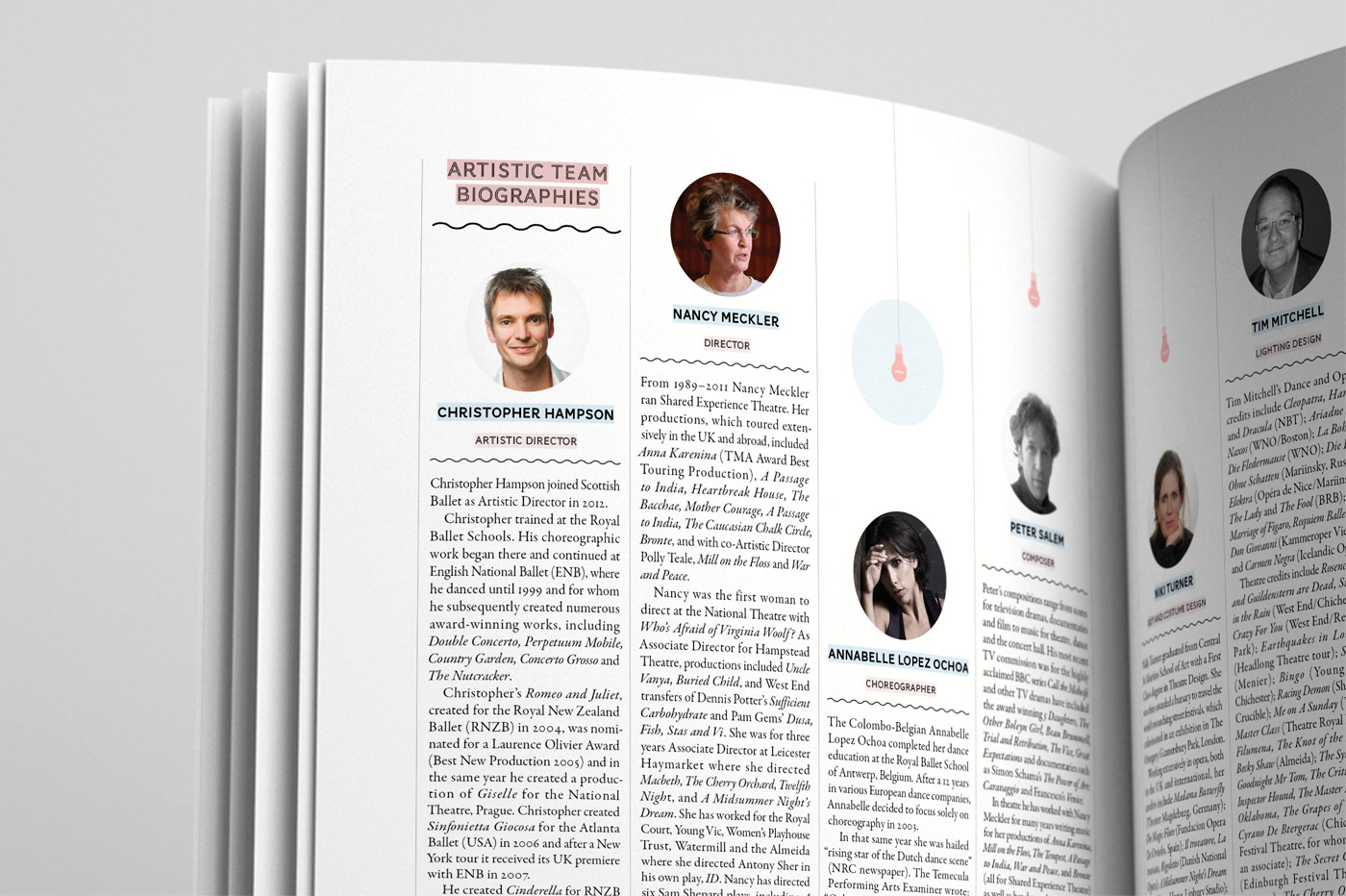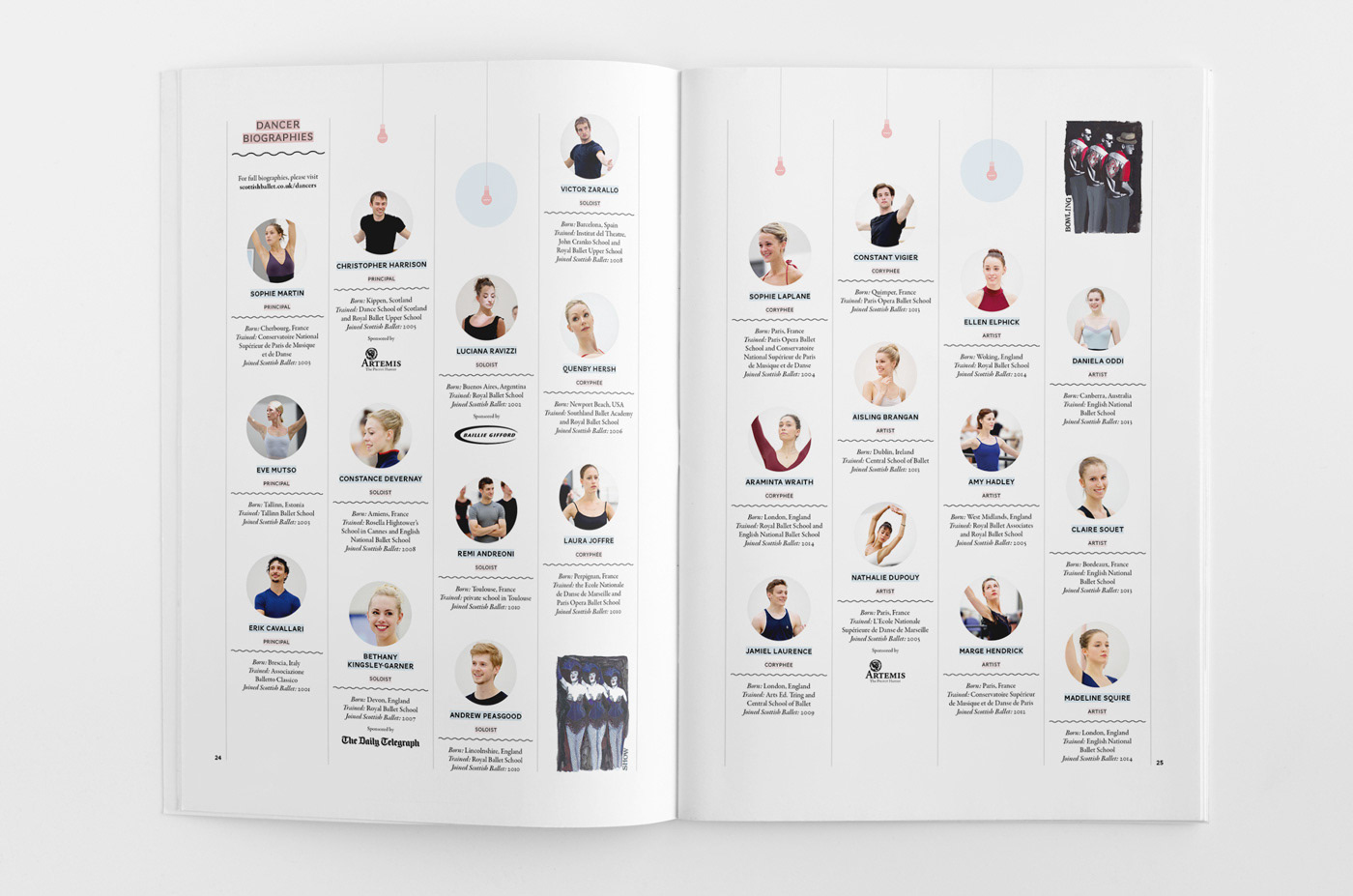 This is a ten minute documentary on the making of Streetcar, featuring interviews with dancers, director Nancy Meckler and choreographer Annabelle Lopez Ochoa. This was screened as part of a special programme at the Glasgow Film Theatre.