Client: Scottish Ballet

In the 65th anniversary year of Tennessee Williams' Pulitzer Prize-winning play, Scottish Ballet presented a new take on A Streetcar Named Desire, collaborating with theatre and film director Nancy Meckler and international choreographer Annabelle Lopez Ochoa to create a powerful infusion of drama and dance.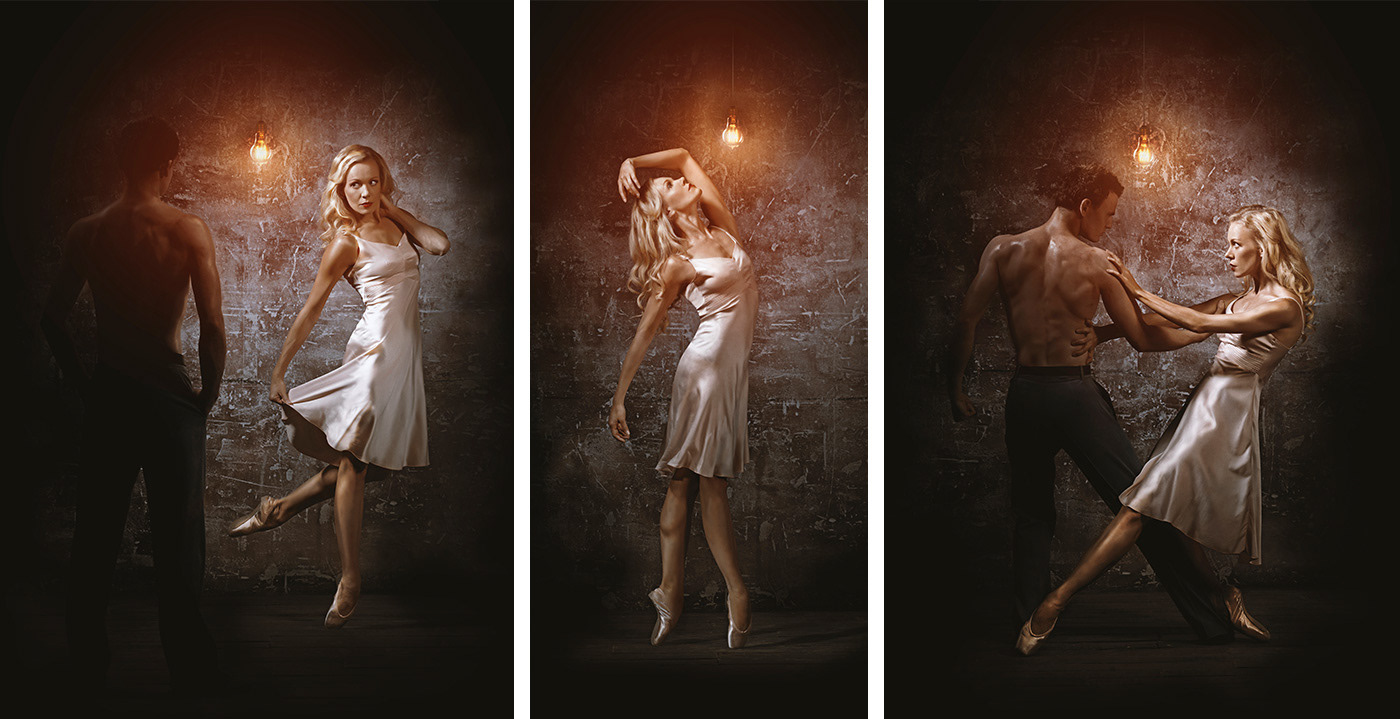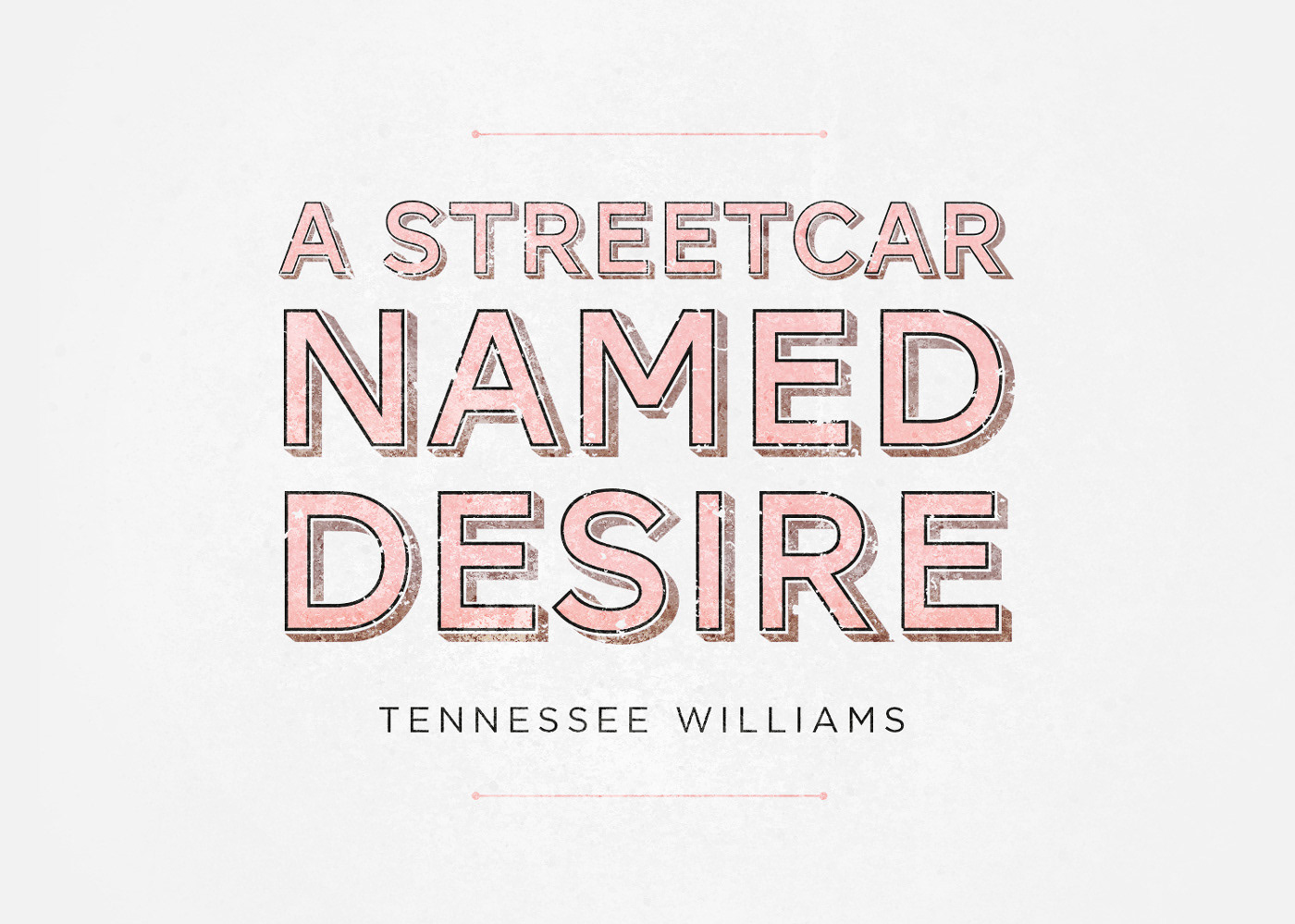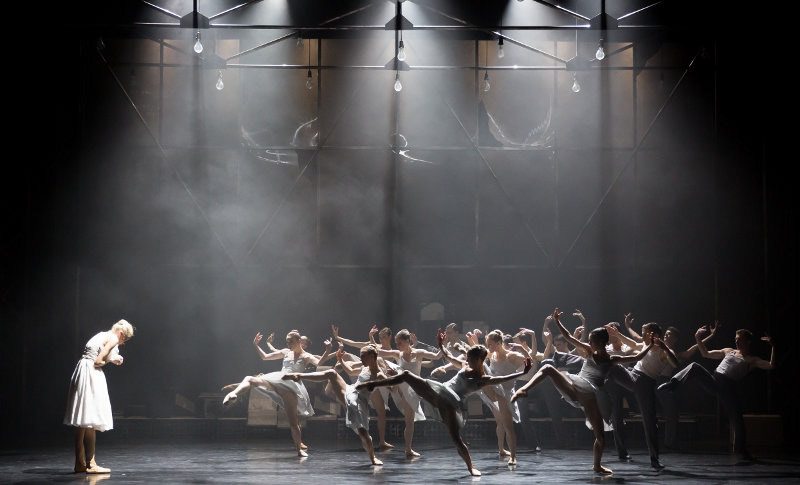 For the programme layout, I took inspiration from the vibrant, slightly haphazard, vintage street signage of New Orleans and the innovative work of set designer Niki Turner; various scenes are created using a grid of constantly shifting lightbulbs suspended from the ceiling, this inspired the lightbulb motif used throughout the programme.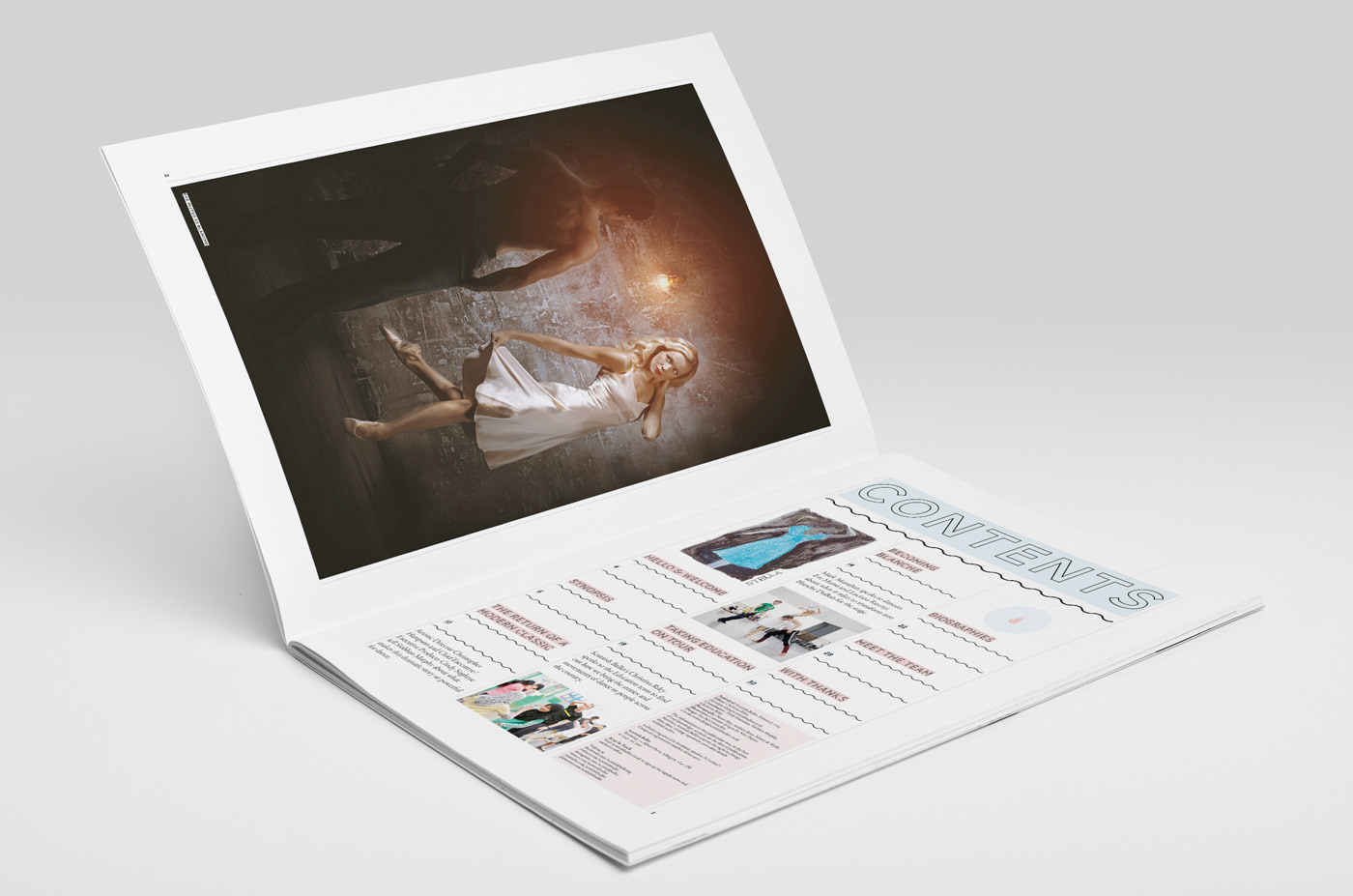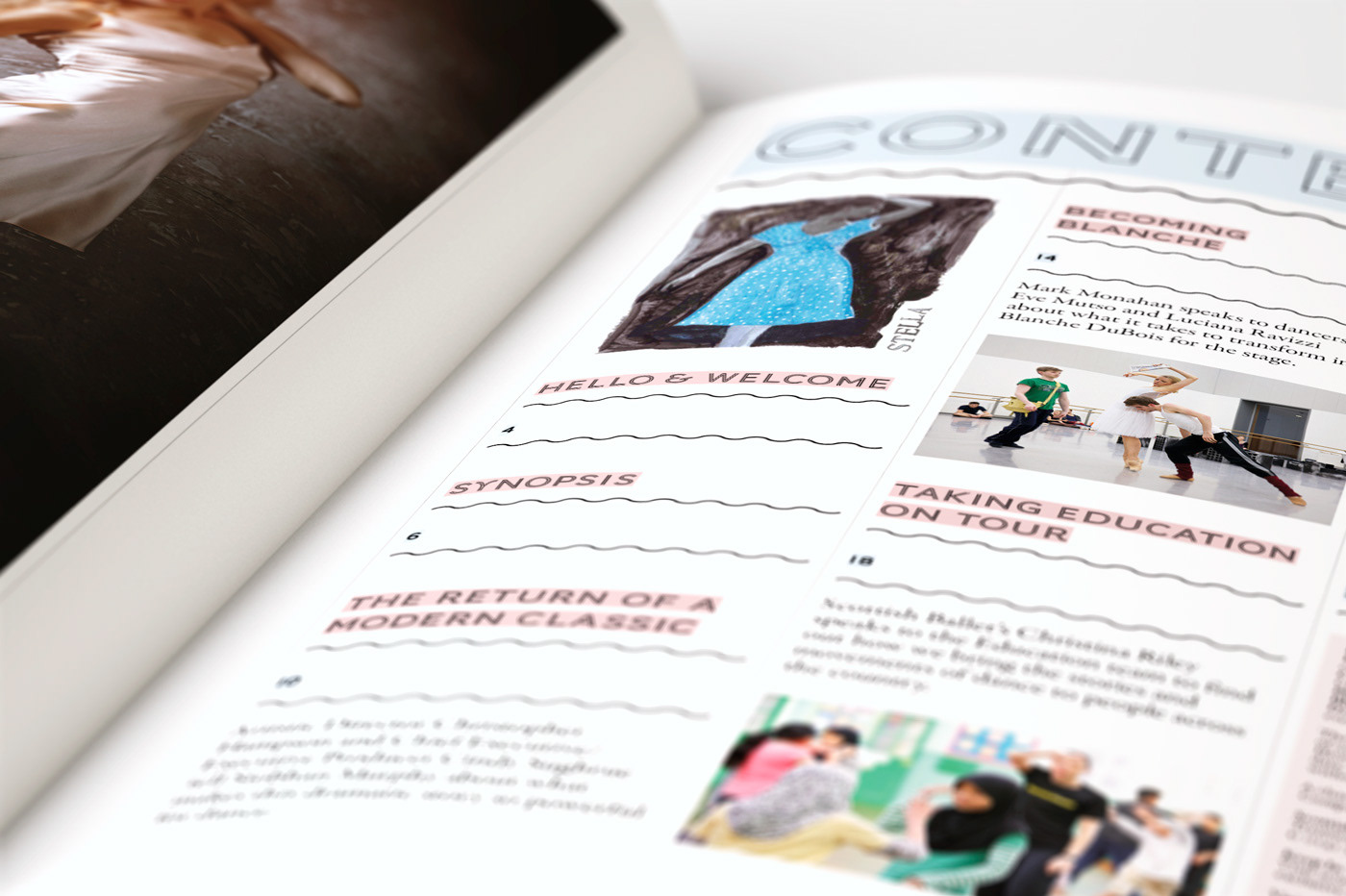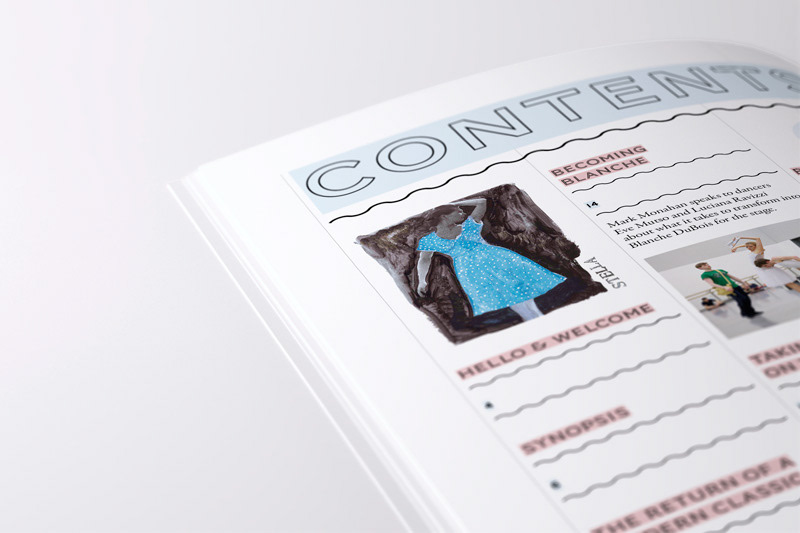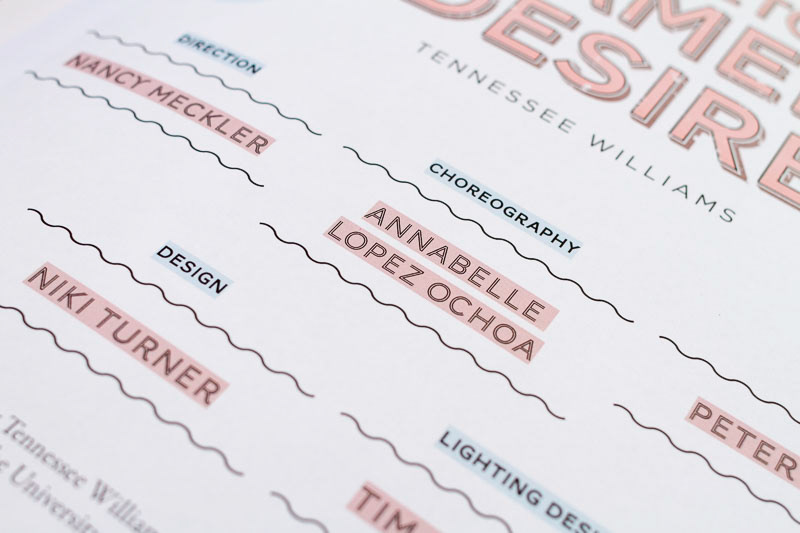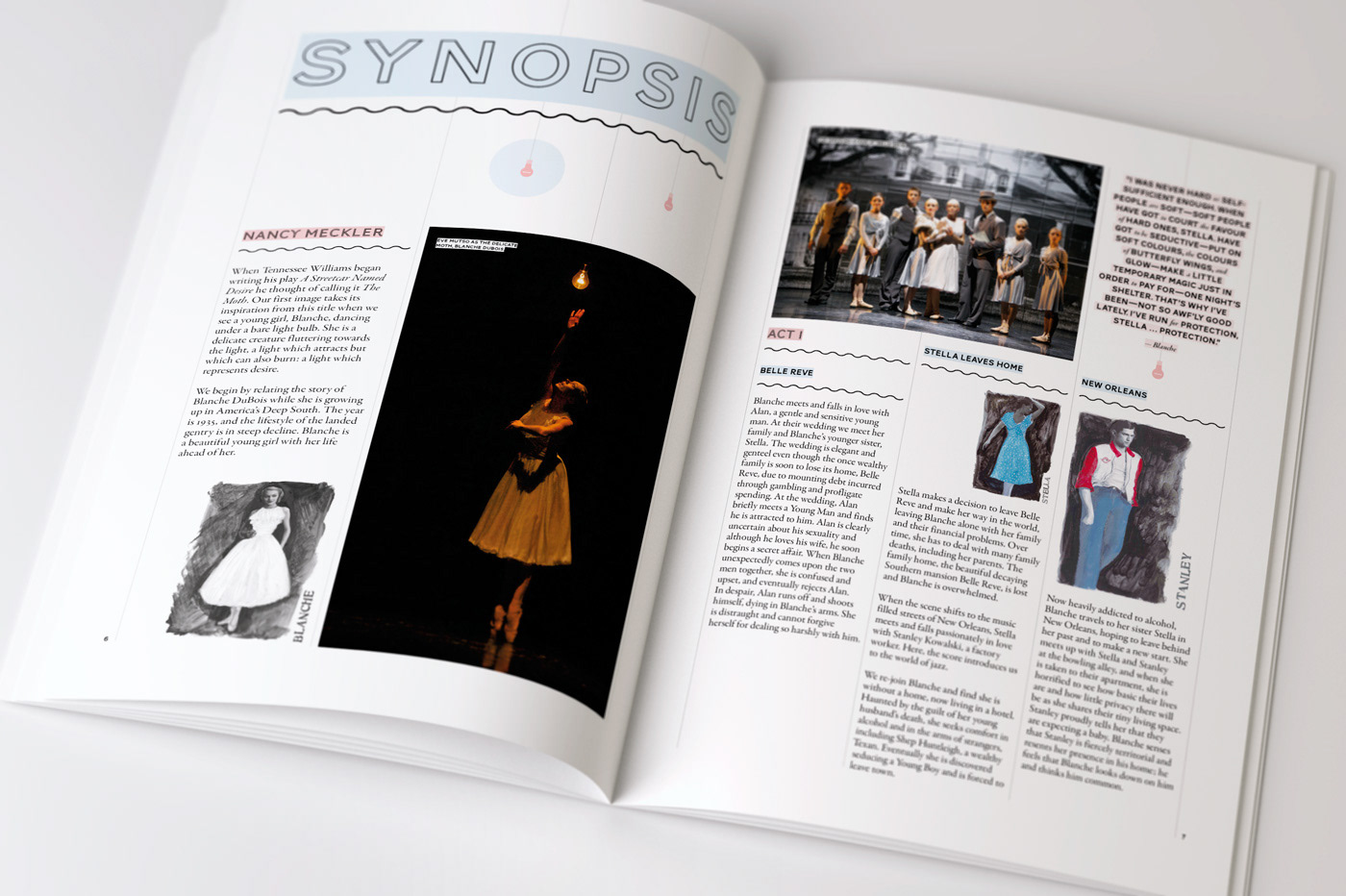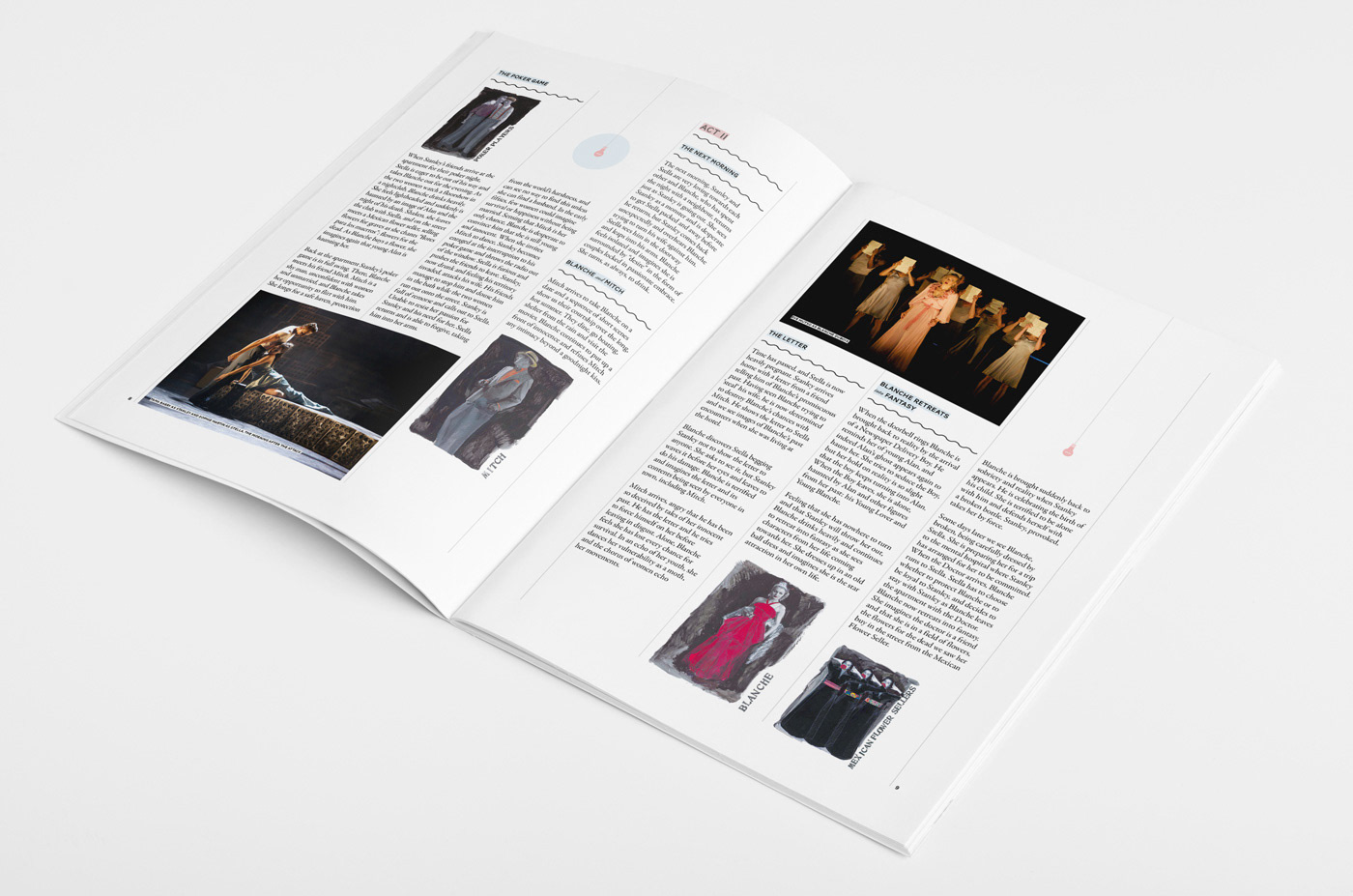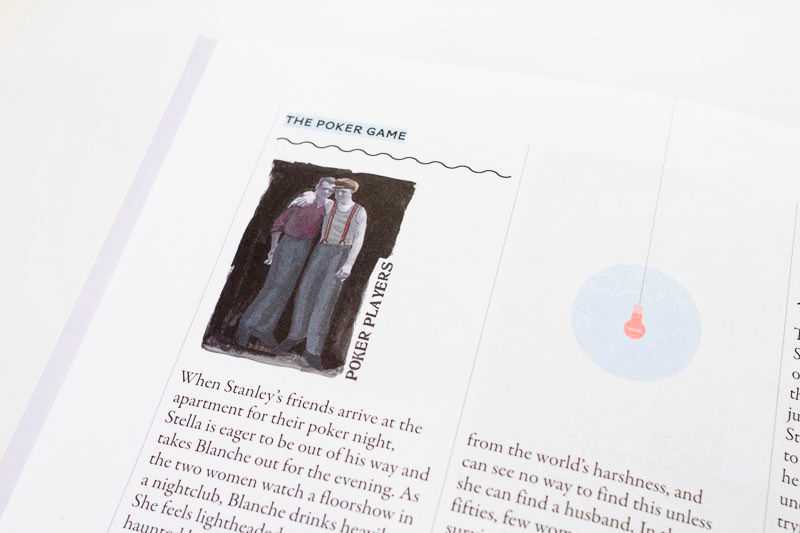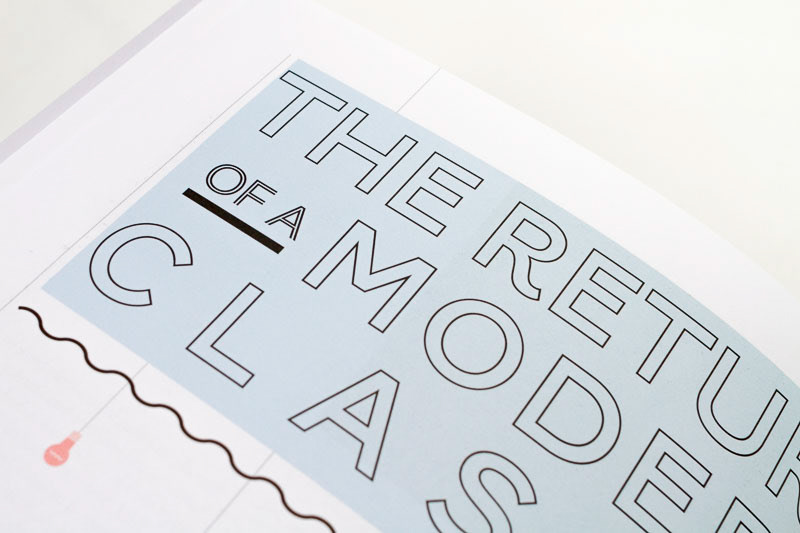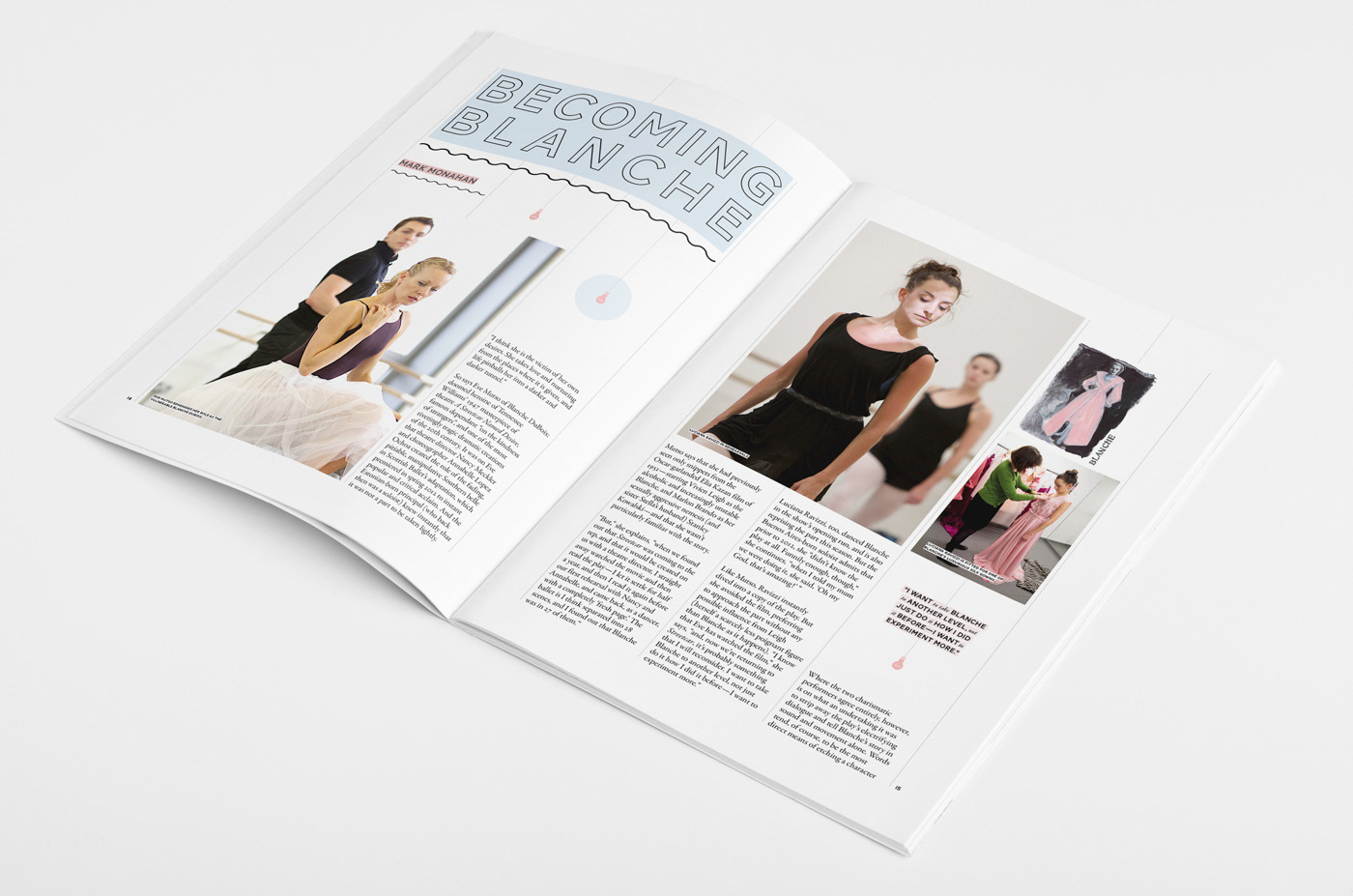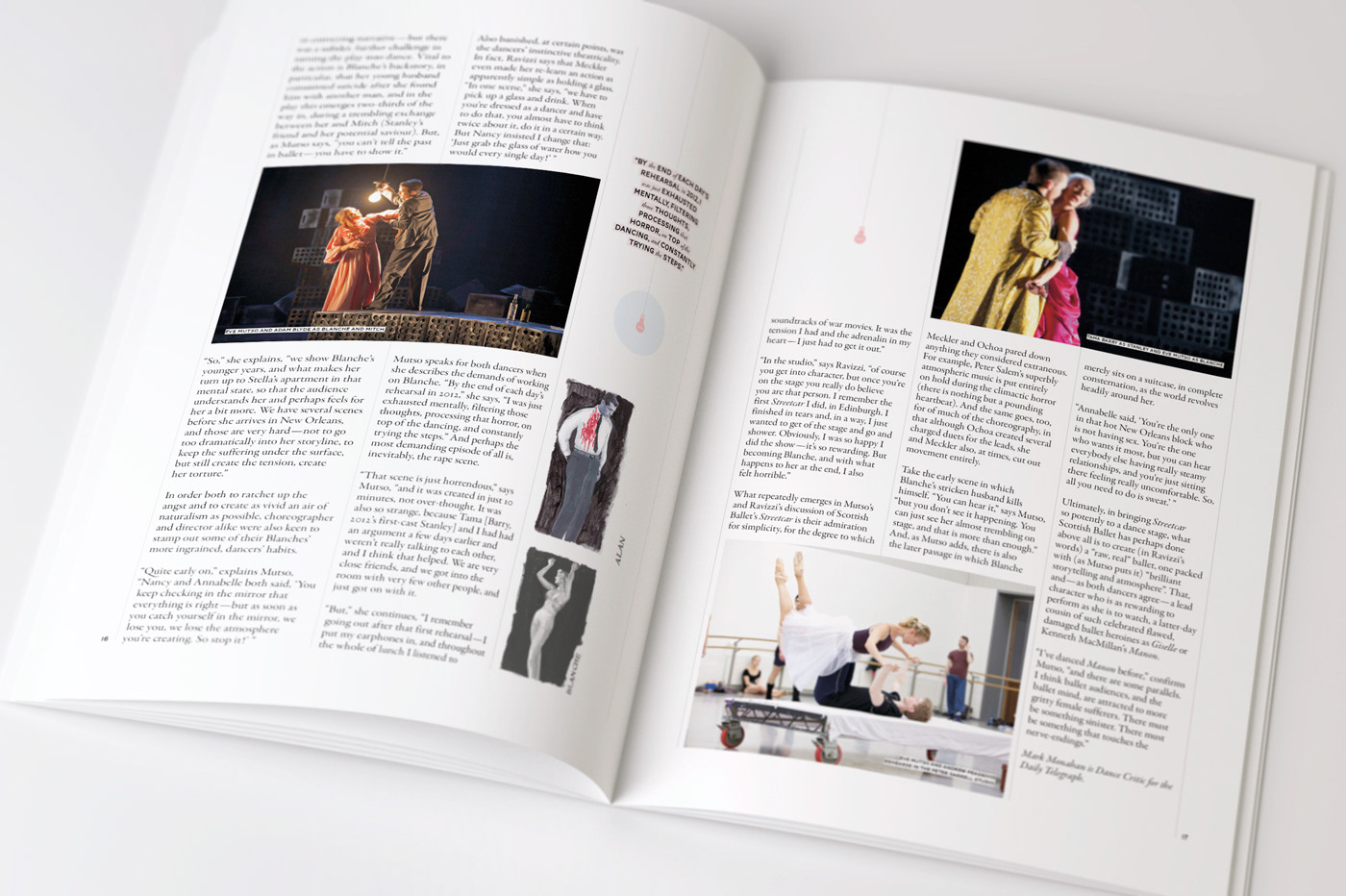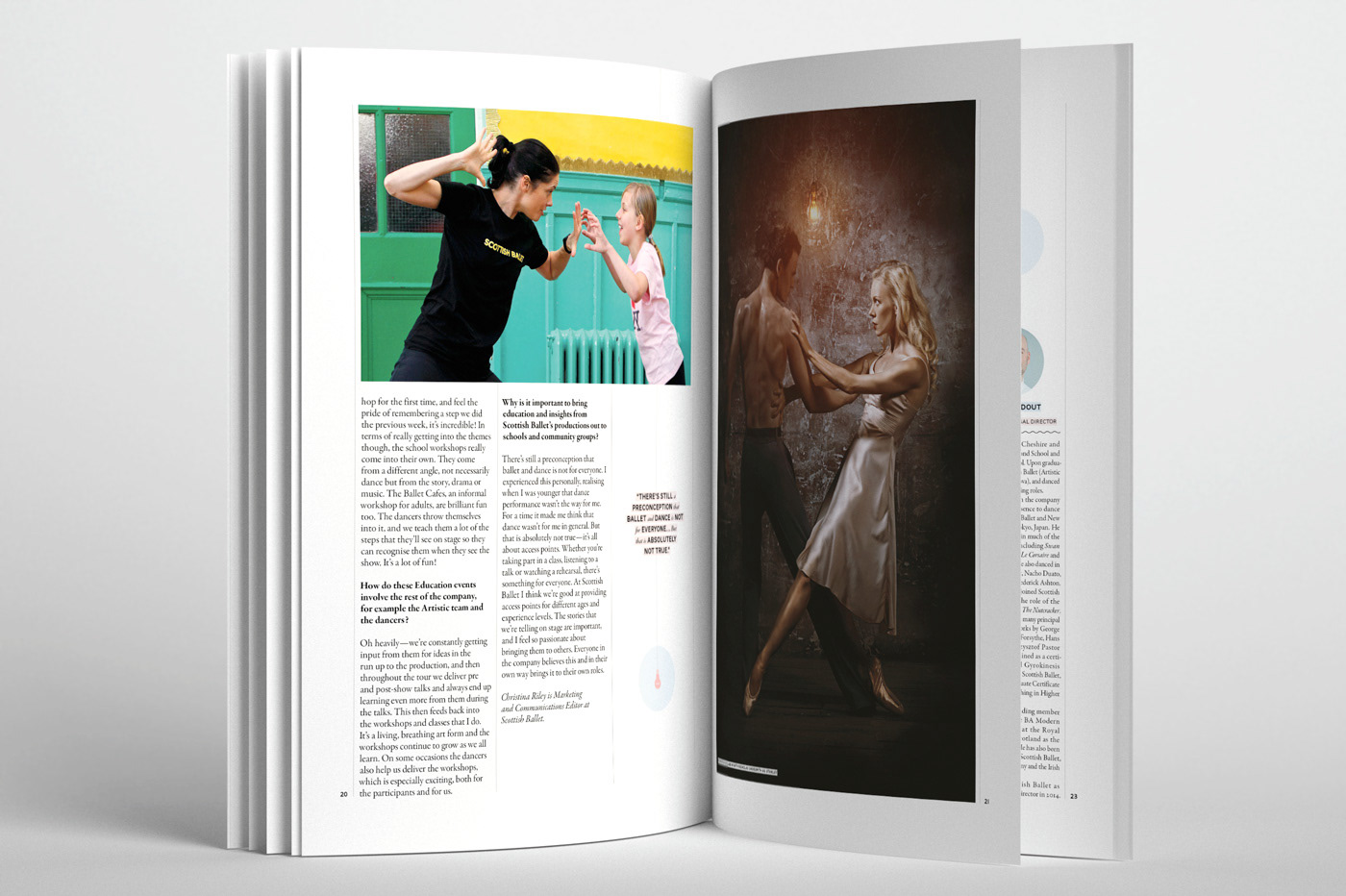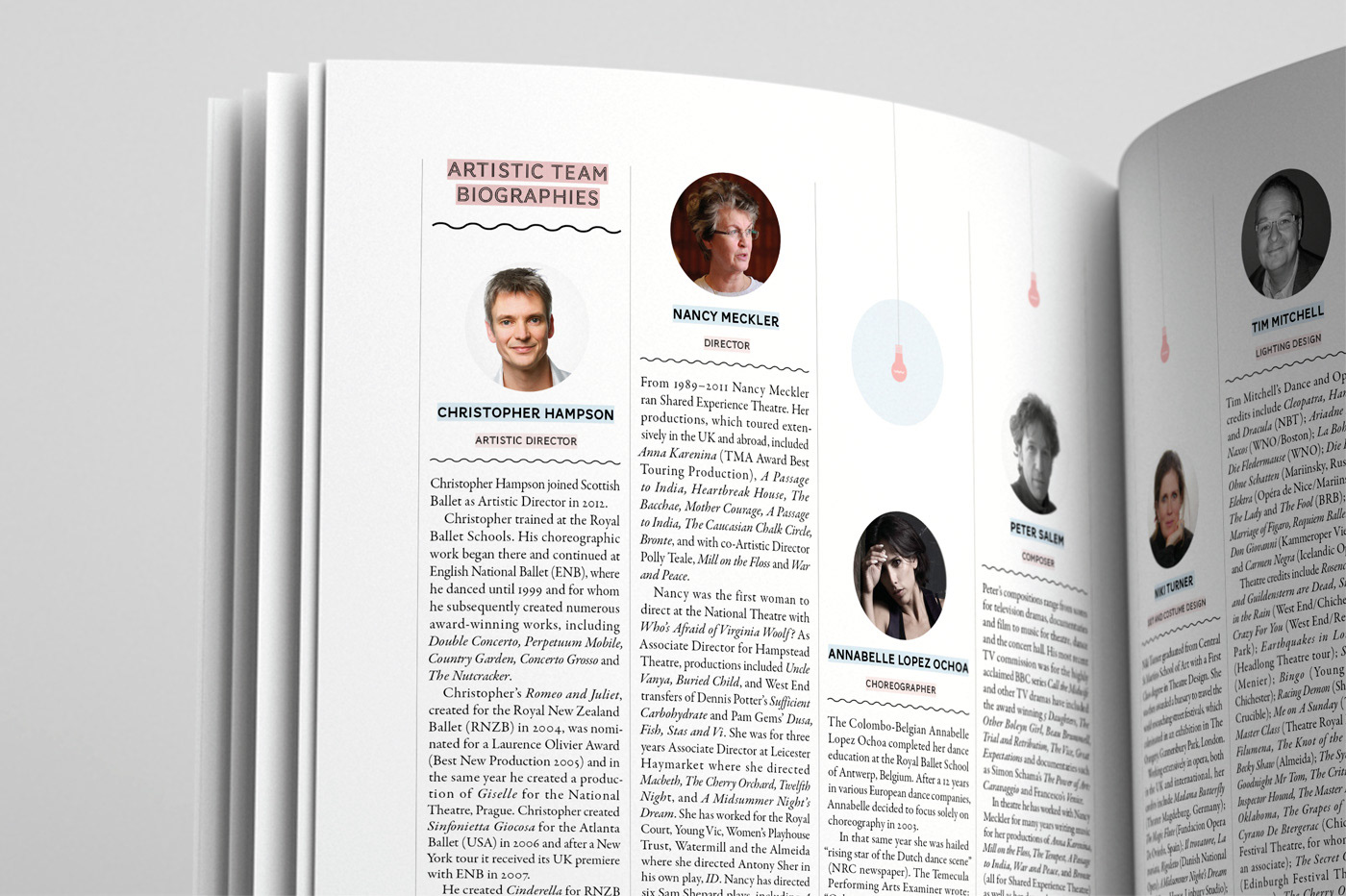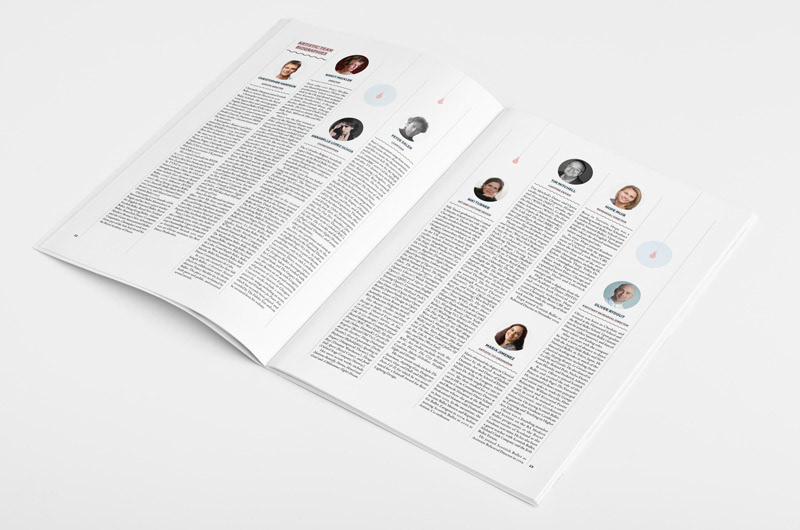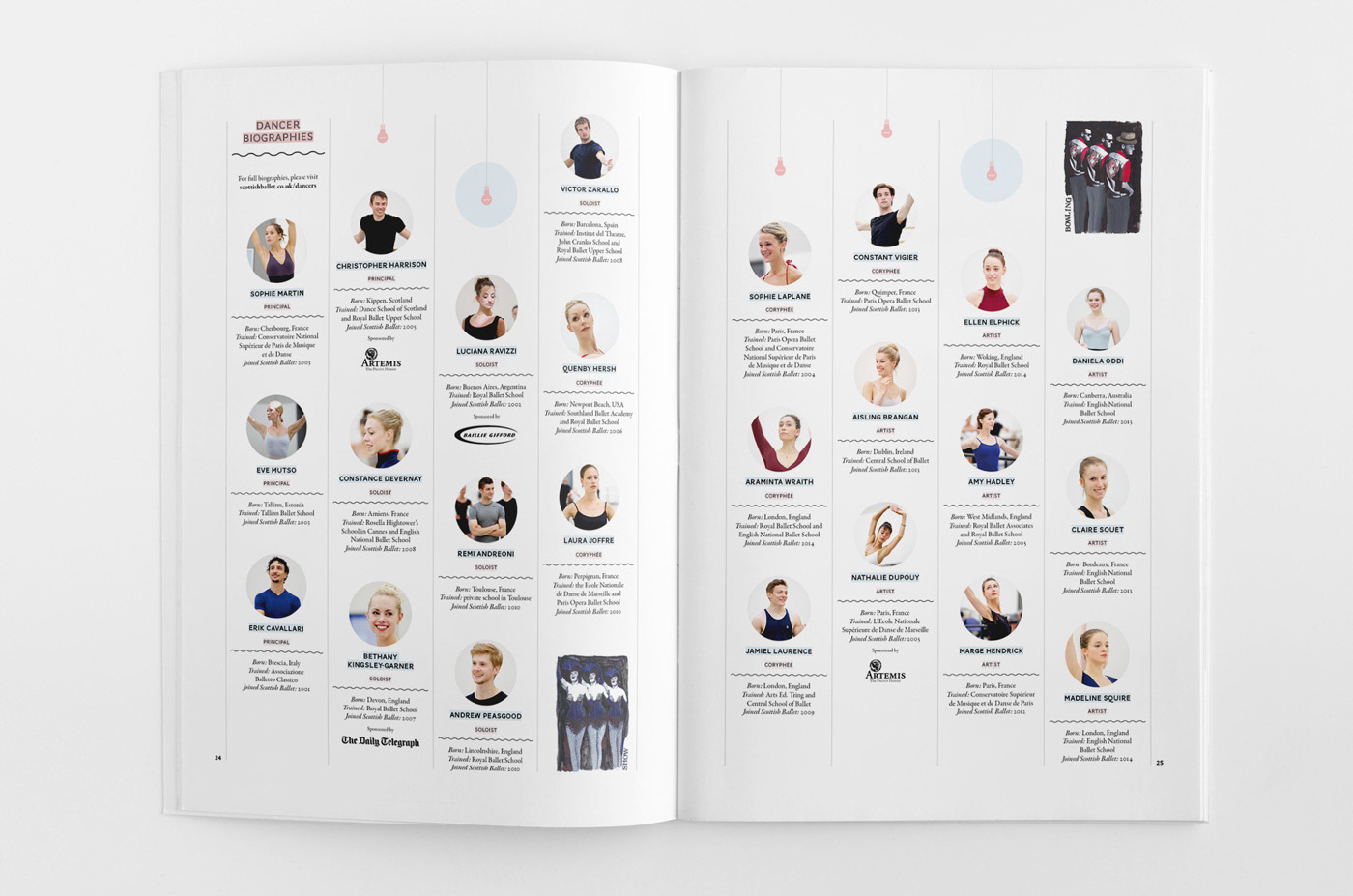 As house film-maker for Scottish Ballet, I document the creative process in the lead up to each production. These are a selection of the films I created during Streetcar.
This is a ten minute documentary on the making of Streetcar, featuring interviews with dancers, director Nancy Meckler and choreographer Annabelle Lopez Ochoa. This was first screened as p[art of a special programme at the Glasgow Film Theatre.
During the streetcar tour, Scottish Ballet and National Galleries Scotland presented Desire, an innovative performance event created by talented students and unveiled in the Scottish National Gallery of Modern Art. Choreographers from Telford College BA collaborated with dance students from Broughton High School to create and design original performances inspired by the themes of Streetcar and the environment of the Scottish National Gallery of Modern Art itself. Here is my three minute short film of the event.