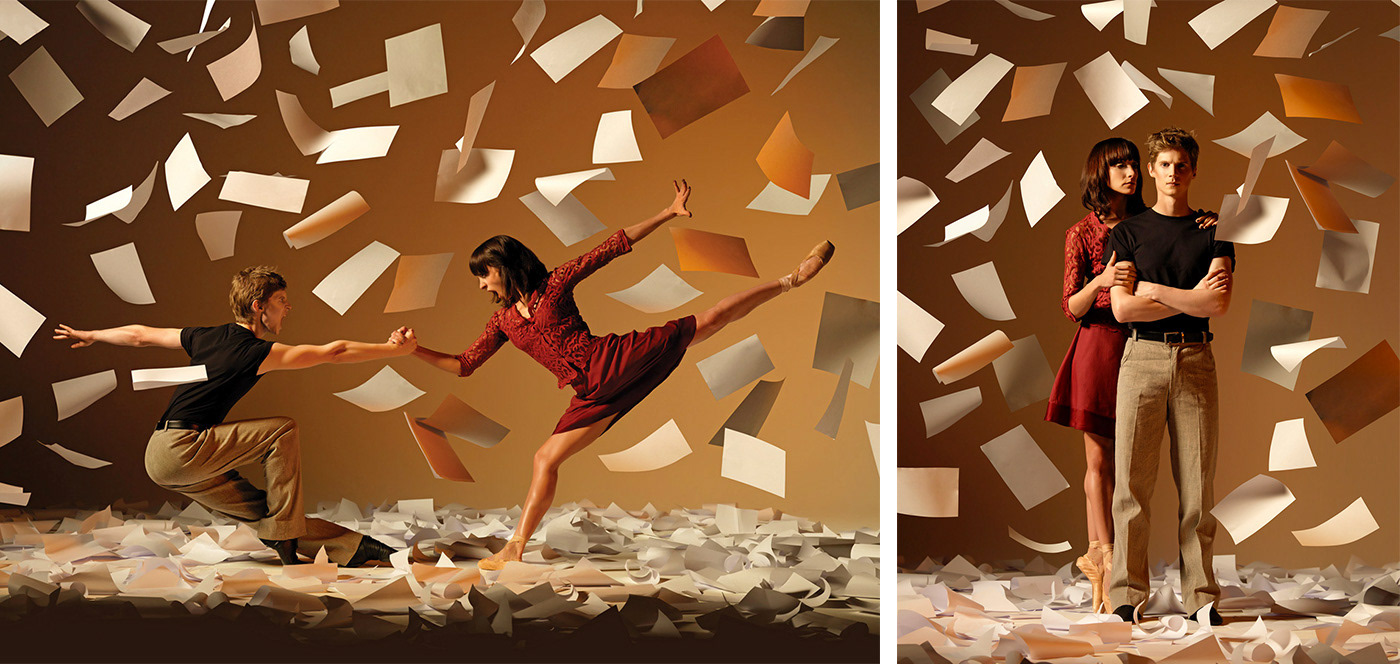 Client: Scottish Ballet
Scottish Ballet's Autumn Season 2014 saw two iconic texts brought to life through dance: The Crucible, choreographed by Helen Pickett and based on Arthur Miller's 1953 play; and Ten Poems, choreographed by Christopher Bruce and set to a recording of Dylan Thomas poems read by actor Richard Burton.
The concept behind the marketing campaign was 'words in motion'. In response, I produced campaign artwork showing a couple in a maelstrom of fluttering paper, an animated teaser trailer and a short behind-the-scenes documentary.
Because both productions were UK premieres, there was no footage from which to make a trailer; so the task for this teaser was to bring the concept to life using only the poster imagery.